February, 2013
now browsing by month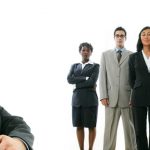 Negotiations are sometimes a necessary part of arriving at a solution. When two parties are in a disagreement, there has to be a process that would surfaces areas of bargaining. When a person is given the opportunity to present his side and argue for his or her interests, anger is less likely to escalate.
The following are some tips on negotiation during a conflict:
Note situational factors that can influence the negotiation process. Context is an important element in the negotiation process. The location of the meeting, the physical arrangement of room, as well as the time the meeting is held can positively or negatively influence the participants' ability to listen and discern. For example, negotiations held in a noisy auditorium immediately after a stressful day can make participants irritable and less likely to compromise.
Prepare! Before entering a negotiating table, make your research. Stack up on facts to back up your position, and anticipate the other party's position. Having the right information can make the negotiation process run faster and more efficiently.
Communicate clearly and effectively. Make sure that you state your needs and interests in a way that is not open to misinterpretation. Speak in a calm and controlled manner. Present arguments without personalization. Remember, your position can only be appreciated if it's perceived accurately.
Focus on the process as well as the content. It's important that you pay attention not just to the words you and the other party are saying, but also the manner the discussion is running. For example, was everyone able to speak their position adequately, or is there an individual who dominates the conversation? Are there implicit or explicit coercions happening? Does the other person's non-verbal behavior show openness and objectivity? All these things influence result, and you want to make sure that you have the most productive negotiation process that you can.
Keep an open-mind. Lastly, enter a negotiation situation with an open mind. Be willing to listen and carefully consider what the other person has to say. Anticipate the possibility that you may have to change your beliefs and assumptions. Make concessions.
https://corporatetrainingmaterials.com/course/Anger_Management
Hearing is easy! For most of us, our body does the work by interpreting the sounds that we hear into words. Listening, however, is far more difficult. Listening is the process of looking at the words and the other factors around the words (such as our non-verbal communication), and then interpreting the entire message.
Here are seven things that you can do to start becoming a better listener right now.
When you're listening, listen. Don't talk on the phone, text message, clean off your desk, or do anything else.
Avoid interruptions. If you think of something that needs to be done, make a mental or written note of it and forget about it until the conversation is over.
Aim to spend at least 90% of your time listening and less than 10% of your time talking.
When you do talk, make sure it's related to what the other person is saying. Questions to clarify expand, and probe for more information will be key tools.
Do not offer advice unless the other person asks you for it. If you are not sure what they want, ask!
Make sure the physical environment is conducive to listening. Try to reduce noise and distractions. ("Would you mind stepping into my office where I can hear you better?" is a great line to use.) If possible, be seated comfortably. Be close enough to the person so that you can hear them, but not too close to make them uncomfortable.
If it is a conversation where you are required to take notes, try not to let the note-taking disturb the flow of the conversation. If you need a moment to catch up, choose an appropriate moment to ask for a break.
https://corporatetrainingmaterials.com/course/Communication_Strategies
"Eat That Frog"
There is a saying of Mark Twain's that aptly defines ending procrastination.
If the first thing you do each morning is to eat a live frog, you can go through the day with the satisfaction of knowing that that is probably the worst thing that is going to happen to you all day long!
Your frog is the task that will have the greatest impact on achieving your goals, and the task that you are most likely to procrastinate starting. Another version of this saying is, "If you have to eat two frogs, eat the ugliest one first!"
This is another way of saying that if you have two important tasks before you, start with the biggest, hardest, and most important task first. Discipline yourself to begin immediately and then to persist until the task is complete before you go on to something else. You must resist the temptation to start with the easier task. You must also continually remind yourself that one of the most important decisions you make each day is your choice of what you will do immediately and what you will do later, or postpone indefinitely.
Finally, If you have to eat a live frog, it does not pay to sit and look at it for a very long time!"
The key to reaching high levels of performance and productivity is for you to develop the lifelong habit of tackling your major task first thing each morning. Don't spend excessive time planning what you will do. You must develop the routine of "eating your frog" before you do anything else and without taking too much time to think about it. Successful, effective people are those who launch directly into their major tasks and then discipline themselves to work steadily and single-mindedly until those tasks are complete.
In the business world, you are paid and promoted for achieving specific, measurable results. You are paid for making a valuable contribution that is expected of you. But many employees confuse activity with accomplishment and this causes one of the biggest problems in organizations today, which is failure to execute.
https://corporatetrainingmaterials.com/course/Attention_Management