training materials
now browsing by tag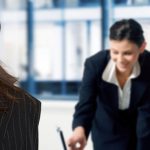 Seeing the Big Picture
Business acumen requires an understanding of finance, strategy, and decision making. Most managers and employees, however, are responsible for specific areas and they have little understanding of the impact their decisions have on other areas. When too much focus is placed on one aspect of the business, it is difficult to make decisions for the good of the company. In order to make effective decisions, it is necessary for you to examine the big picture.
Short and Long Term Interactions
When looking at the big picture, it is necessary to consider long term as well as short term interactions. Short term interactions are immediate, single exchanges, and they are necessary for the company to survive. Without looking at the big picture, however, short term interactions may hinder long term success. For example, you may damage a business relationship by using aggressive sales techniques, costing you sales in the future.
Long term interactions are processes or relationships that are essential to growth. Long term business success requires the long term interactions. The relationships with customers, vendors, and employees need to be carefully cultivated. Failure to cultivate relationships occurs when there is a lack of communication or communication is not respectful. Long term relationships help guide the future of the business.
Improving Long Term Interactions
Build relationships: Relationships must be based on mutual trust, respect, and support.
Use feedback: Request feedback and listen to complaints.
Offer value: Provide value in product, services, and compensation.
Recognize Growth Opportunities
It is essential for every organization to recognize growth opportunities to ensure long term success. An opportunity is any project or investment that will create growth. Opportunities, however, can be overlooked when we do not pay attention to the big picture. Individuals with business acumen are constantly recognizing opportunities for growth. If recognizing opportunities does not come easily for you, there are steps to take that will ensure that you do not overlook growth opportunities.
Identify market trends: Monitor changes in the market such as technological advancements.
Actively research customer needs: Conduct market research and anticipate customer needs, which you will fulfill.
Pay attention to competitors: Take advantage of a competitor's weakness and learn from their strengths.
Monitor demographic changes: Changes in demographics indicate potential shift in customer base or needs.
Consult employees: Do not overlook employee ideas; encourage brainstorming.
Monitor abilities of the workforce: Pay attention to employee skills. Offer training or hire new employees in response to growth opportunities.
For more on our Business Acumen course, please visit: https://corporatetrainingmaterials.com/course/Business_Acumen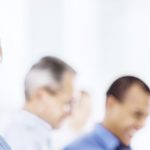 What Is Customer Service?
Customer service is a general field that involves assisting customers in a range of issues, such as purchasing, troubleshooting, installation and even disposal of products or services.  Customer service is designed to focus on the customer and how they can benefit from your product or service, so it's important to do your part in the delivery.
In many companies, customer support and customer service are often mistaken for the same thing.  While they are very similar, support and service do have some variations.  Customer service generally refers to a type of service the customer received before, during or after a sale.  This can include choosing a product/service, being the cashier and even packaging your items.  It's the service of the industry.  But customer support goes beyond just the sale of the item, but focuses more on the customer's selection, use and satisfaction of their product.  Support aspects often include help with product selection, installation and handling any problems that may come up later.  The term service is used more for employees that do something for you, such as taking a returned item.  But customer support is designed to ask why you want to return the item, ask if they can do something to fix the problem, and then accept the return if nothing else can be done.
When it comes to customer support, everyone in the company participates.  After all, customer satisfaction is up to everyone.  Within every company, there is typically some form of employee process or chain of command to follow.  Customer support often begins with a 'front line', or a set of agents a customer can reach out to for support at any time before, during, or after a sale.  A common example would be agents in a call center or agents that speak with the customer over webchats and emails.  If the agents are unavailable or unable to help, a team lead or customer lead can take over.  If leads are not available, manager or directors can step in.  No one is above providing customer support to customers that need it.
For more on our Customer Support course, please visit: https://corporatetrainingmaterials.com/course/Customer_Support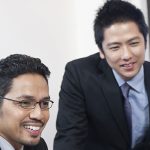 Cybersecurity Fundamentals
Before developing and implementing security measures to prevent cyberattacks, you must understand basic concepts associated with cybersecurity and what cyberattacks are. The method(s) of cybersecurity that a company uses should be tailored to fit the needs of the organization.
Cyberspace is the environment where computer transactions take place. This specifically refers to computer-to-computer activity. Although there is no "physical" space that makes up cyberspace, with the stroke of a few keys on a keyboard, one can connect with others around the world.
Examples of items included in cyberspace are:
Networks
Devices
Software
Processes
Information storage
Applications
As previously mentioned, cybersecurity is the implementation of methods to prevent attacks on a company's information systems. This is done to avoid disruption of the company's productivity. Not only does cybersecurity include controlling physical access to the system's hardware, it protects from danger that may come via network access or the injection of code.
Why is Cybersecurity Important?
Cybersecurity is crucial to a business for a myriad of reasons. The two this section will focus on are data security breaches and sabotage. Both can have dire effects on a company and/or its clients.
Data security breaches can compromise secure information such as:
Names and social security numbers
Credit card and bank details
Trade secrets
Intellectual property
Computer sabotage serves to disable a company's computers or network to impede the company's ability to conduct business.
In simple terms, a hacker is an individual or group of individuals who use their knowledge of technology to break into computer systems and networks, using a variety of tools to gain access to and utilize other people's data for devious reasons.
There are 3 main types of hackers. They are:
Grey hats: These hackers do so "for the fun of it".
Black hats: These hackers have malevolent reasons for doing so, such as stealing and/or selling data for monetary gain.
White hats: These hackers are employed by companies to hack into systems to find where the company is vulnerable, with the intention of ensuring the safety of the data from hackers with ill intentions.
For more on our Cyber Security course, please visit: https://corporatetrainingmaterials.com/course/Cyber_Security
The Benefits of Budgeting
When going on a road trip, most people have a map which tells them how to get from point A to point B.  The map is important, because it tells you how to get to your desired destination.  A well developed budget is just like a map to help you reach your financial goals.  You start at point A, and the budget helps you go the distance get to point B.
Having a budget can be very beneficial to get the hardship of debt off of your plate.  Debt is money that is owed by one person to another person, or company.  Many people these days struggle with the burden of debt.   The Pew Charitable Trusts reported in 2015 that 80% of Americans were in debt.  The median is almost $68,000 for Americans, talk about stressful!  Debt can take many different forms, here are just a few:
Mortgage
Credit Card
Medical Bills
Personal Loans
Car Loan
Bank Overdraft Charges
Student Loan
A well-crafted budget could help you create a savings.  In this context savings means money that a person has saved, usually through a financial institution, but not always.  Having a savings is critical, and often overlooked.  You never know when lightning is going to strike, the car is going to break down, or you suddenly need to have an emergency appendectomy.  The boy scouts have a motto, always be prepared.  We don't always know what is coming our way in life, but a little foresight and preparedness can help.  Saving a small emergency fund could mean the difference between saving the day, or total disaster.   Here are a few different types of events you could save for:
Car Repairs
Housing Repairs
Medical Costs
Retirement
Unexpected Unemployment
When a person is weighed down by their financial situation, it can cause a lot of stress and anxiety.  Stress and anxiety can make it hard to function in life.  Feeling the overwhelming pressure can be debilitating for some people.  Stress and anxiety can also manifest in the following ways:
Heart attack
High Blood pressure
Depression
Gastric Conditions, such as stomach ulcers
Substance abuse
Eating disorders, weight loss/ or weight gain
Insomnia
Financial stress and anxiety can be curbed by having a properly developed budget in place.  A budget can help you manage your monthly spending.  Your budget can even help you get out of debt, if that is one of your goals.
Financial strain can affect more than just your physical health; it can affect your relationships also.  When you're stressed out, that always has a way of leaking into your relationships with your spouse, family, and friends.   A major cause of divorce in America is related to financial issues.  When financial stress is at the forefront of your mind, it can cause you to be distant, and irritable towards your loved ones.  Sometimes we have to borrow money from a loved one, which can add even more tension to an already strained relationship. Not only are you trying to get yourself back to level, financially, but having to figure out how to pay your loved one back.
For more on our Managing Personal Finances Course, please visit: https://corporatetrainingmaterials.com/course/Managing_Personal_Finances
What is Servant Leadership?
Servant leadership is a business philosophy that emphasizes the act of the leader, such as a manager or supervisor, focusing on the growth and development of their employees and ensuring their success.  In doing so, the leader succeeds when their employees do.  In a business team, servant leadership cannot only help employees achieve and grow, but it can also benefit their leaders and the company as a whole.
It is a leader's responsibility to guide their followers on the right path.  But to become a better leader, it's not enough just to take the wheel and steer – you must also be willing to serve your followers and assist them in their own journey.  A servant leader should have a desire to serve their employees, which includes taking the time to identify your employees and how they perform or being beside them as they face challenges.  Take the time to assist in their growth and help them work toward achieving their goals.  Don't be afraid to give yourself into their processes and become part of their evolvement.
As a leader, it is a common feeling to absorb the 'power' of the position and a have a sense of superiority. A servant leader does not save this power only for themselves because they learn to share it with their team of employees.  Employees under a servant leader should feel some of the servant leader's power and pull, which can make them feel more empowered in their place on the team and in their own abilities.  Sharing the power allows employees to feel like their contributions matter and that their input is valued.
Share the power by:
Delegating
Asking employee opinions
Working together on challenges or projects
Taking a census, when possible
One of the main principles of servant leadership is the act of putting other's needs ahead of your own.  As a leader, we can sometimes think in the 'ME' mentality and want to focus on our own agenda and needs.  But in servant leadership, the leader must focus on his team of employees first before focusing on themselves.  The leader should focus on what the employee needs or wants, how they can achieve this and how it will make them successful in the long run.  A leader should strive to develop relationships and even friendships with their employees and deliver feedback when possible.  They must be able to set their own ego aside and realize that without their team of employees, no one can be successful.
Once again, as a leader, we can focus on our own goals, responsibilities and even our own challenges.  But as a servant leader, the needs of the employee should come first and the main goal should be to help them succeed and grow in the company.  A good leader knows that a chain is only as strong as its weakest link, so everyone benefits when every employee is encouraged, mentored and motivated.  Sometimes this may mean you'll have to share in successes as well as failures, but every goal set and worked together is another stepping stone for the employee and helps them work toward their ultimate target.
Help employees grow by:
Encourage goals
Give feedback when possible
Listen to their questions and requests
Offer help but don't complete things for them
For more on our Servant Leadership course, please visit:
https://corporatetrainingmaterials.com/course/Servant_Leadership
Every business relationship relies on contracts. Contracts are made with vendors, employees, customers, partnerships, etc. These agreements must be managed carefully, which is where contract management comes into the picture. In order to effectively implement contract management, however, it is necessary to understand what it entails.
Contract management is not just contract administration. Rather than simply drawing up the contracts, the manager works to ensure that the entire process runs smoothly. The contract manager is involved in not just the planning and development but also the execution of the contract, and beyond to the point of renewal. Typical contract management activities include:
Contract creation
Negotiation
Assessment
Relationship management
Contract amendment
Audits
Renewal
All contracts are legal documents that establish the right and responsibilities of the parties involved. Contracts can be created for almost any situation, and will ideally involve legal. There are four basic contract types, and they are chosen based on the factors and data available. While the list is not exhaustive, it is a good starting point. These common contracts are:
Fixed Price Contracts: The price of the item or service is usually fixed and will not change, which benefits the buyer. Variations of this contract include firm fixed price, fixed price with adjustment, fixed price with incentive, fixed price with downward price protection, and fixed price with redetermination.
Cost Reimbursement Contracts: These contracts benefit the seller. The buyer agrees to pay a price, free, or partial fee. Common types of these contracts include cost-sharing and cost without fee.
Letter Contracts: These contracts allow the suppliers or vendors to take action before the details of the agreement are finalized. The buyer is at risk if liability limits are not clear.
Partially Defined Contracts: Created when one or more aspects, such as goods, services, and deliveries, are not known ahead of time. These include value contracts, quantity contracts, and time and material contracts.
For more on our Contract Management course, please visit: https://corporatetrainingmaterials.com/course/Contract_Management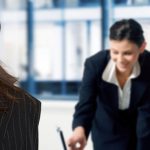 Life coaching can be a great tool to help someone learn to feel more confident, more empowered and capable of handling various decisions and situations. When employees take these skills they learned and apply them to their workplace, they find they perform better, work better with others, and feel more confident to branch out and create more business goals.
One of the most important tools anyone can have when preparing to make a change is to create some form of a game plan. After all, a well thought out plan can be the difference between success and failure. The game plan serves as a blueprint for how the employee wants to create, progress toward and achieve their goals. By planning out goals and targets ahead of time, the employee is better able to create a 'vision' to focus on, foresee any problems that may get in the way, and be more overall prepared when putting their game plan into action.
Parts of a game plan:
Setting goals
Outlining actions and processes
Setting timelines and deadlines
Include important people
For more on our Life Coaching course, please visit:  https://corporatetrainingmaterials.com/course/Life_Coaching_Essentials
Tackling Tough Topics
Some elements of training are difficult, but you'll get through them because you are a professional. You may be asked to facilitate a subject that is very sensitive, or could find yourself part way through a presentation and learn that you have struck a nerve and will need to adjust your material.
Tough Stuff to Watch Out For
Imagine that you have just been asked to provide health and safety training for your organization. You have never given this kind of training before, and in reality know little about it. However, there was a serious injury at the workplace two weeks ago that left one worker dead and another seriously injured. The difficulty is not just that someone died on the worksite, but also that you, as the in-house trainer, know all of these people very well.
What can you do to identify these difficult situations before training and be prepared for them?
Adjusting Your Material for a Sensitive Issue
Sometimes the unexpected can arise in an otherwise harmless training sessions. People can often be pre-occupied with unfinished tasks at work, family pressures, and many other things. If you are treading close to emotional issues, it is possible that you will strike a nerve with someone. In addition, sometimes we are addressing sensitive issues in training that people may react emotionally to.
The greatest tools for you in adjusting your materials come to light before your actual training takes place. If you have been able to do some pre-training survey work, or even just interviewed a supervisor, then you will uncover the issues before entering the training room, and be able to prepare yourself for what will follow.
If you do not have the luxury of pre-training interviews, then your flexibility at managing a classroom, dealing with change, offering support, and creating a safe learning environment will all contribute to the success of this training endeavor.
Dealing With Sensitive Issues in the Workshop
One way to deal with sensitive issues is to provide an attitude survey before a tough topic is discussed. This allows participants to put their thoughts and reactions on paper, and provides them with some thinking and adjusting time before the topic is discussed aloud among the group, or before other activities get underway.
Here are some tips for using an attitude survey in your training:
It does not have to be called an attitude survey. Title it as something that makes sense and fits with your training plan. The term "attitude survey" is here for you to see, but might seem intimidating for participants depending on the subject.
Participants may not want to reveal their answers to one another. Watch closely to ensure that people are not intruding on one another by forcing someone to reveal their thoughts.
The attitude survey can be a good pre- and post-training activity. Participants can use the tool to monitor their own thinking or shift in perception throughout the training process.
It may seem straightforward to offer an attitude survey, but you need to watch your language. Make sure that statements are not open to interpretation or bias, by using clear and simple language. It also helps in our program design stage to have a colleague review the questions or statements with you so that you can prepare an effective survey.
https://corporatetrainingmaterials.com/course/Train-The-Trainer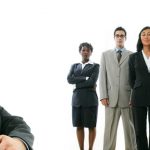 Making Small Talk and Moving Beyond
Small talk is the "ice-breaking" part of a conversation; it is the way strangers can ease into comfortable rapport with one another.  Mastering the art of small talk —- and how to build from this stage— can open many personal and professional doors.  In this chapter, we will discuss how to start a conversation, as well as how to skillfully ease our conversation starters into deeper levels of talk.
Many people are interested in initiating friendships and productive business networks, but they don't know how to start. Indeed, going up to a stranger and making an introduction can be incredibly anxiety-provoking for some people. The same goes with finding something to talk about with someone you already know, but are not familiar with.
The following are some tips in starting a conversation:
Understand what holds you back. The first step in developing conversation skills is to understand what factors — attitudes, feelings, and assumptions — interfere in your ability to skillfully handle a conversation. Is it shyness? Fear of rejection? Difficulty in dealing with people in authority? Awareness of what holds you back can help you manage your anxieties better, and give you more control over how you handle yourself during social situations.
Know what you have to offer. In the same way that you have to make an inventory of your weaknesses during social situations, you also have to take stock of your strengths. Confidence in initiating conversations does not begin with knowing what tried-and-tested lines are out there. It starts with a sincere belief that you have something to contribute to a discussion, and that people would find it a pleasant experience to get to know you. If you have this self-assurance, you can be more at ease and more natural around other people.
Be interested about people. Genuine curiosity and openness makes starting a conversation less threatening; it grants incentive to approach people.
Cultivate the attitude that meeting people is an enriching experience. It shouldn't be that hard; this mantra goes beyond self-talk. Many find that you can actually learn a lot about yourself, about life and about various subject matters, just by simply engaging in constant conversation. And remember: being interested in a people doesn't end after you've spent time with them. Even those you've spent years with can still tell you something you don't know!
Create an arsenal of conversation starters. For people not used to skillfully handling conversations, the first few tries can feel awkward. While you're still finding your footing, you can rely on some recommended conversation starters. Among them are:
Introduce yourself. The most straightforward way to start a conversation is to offer your name and your hand. By making the first move in breaking silence, you're sending the other person an invitation into conversation. If you can make the introduction with a smile, better.
Comment on something in your immediate surroundings, maybe the location, or the event you both are attending. Things that you both can relate with are good conversation starters, as it does not alienate anyone. Example: "It's really crowded tonight, isn't it?"
Comment on something the other person or people would find interesting. For example, if you're talking with someone known for his or her art collection, you may call attention to an art piece within your vicinity, or inform him about an exhibit you heard about. Example: "Hey Bob, I just heard that the National Museum is hosting a Renaissance week."
And if you have no prior knowledge about the person you want to strike a conversation with, you can take a guess at their interests by subtly checking what they are looking at, or studying their appearance. Example:  "That's a lovely brooch. It looks like an antique."
Relax. "Be yourself" is generally good advice for handling social situations. Conversations are more comfortable and engaging if you simply relax, and let your personality do the talking. Don't pressure yourself coming up with something funny, clever, or new. Scripts are okay while you're still developing your social skills, but make sure you also give conversations your personal touch!
For more on Interpersonal Skills, please visit: https://corporatetrainingmaterials.com/course/Interpersonal_Skills
What is MLearning?
Mobile learning, or MLearning, is defined as the delivery of learning, education or training on mobile devices, such as mobile phones, tablets, laptops or PDAs.  MLearning allows training and support to be taken anywhere, making it flexible and convenient for companies to use.  Many businesses are taking advantage of this new technology to educate employees and clients more efficiently.
MLearning Uses
MLearning is most commonly used for training and education purposes.  The majority of training or learning in the workplace occurs on the job.  However, it can be costly and time consuming to require employees to attend meetings, conferences or other training sessions away from work.  Recently, many businesses have begun to implement MLearning, which allows employees to stay in the workplace to acquire additional training or knowledge.  With MLearning, employees can gain new knowledge faster and be more up-to-date on any changes or company additions.
MLearning has also become a helpful tool in training new employees, since it allows for the company to reduce group or individual training sessions and allow the employee to learn on their own terms.  Not only does this allow the company to save on training hours, but allows the training manager to evaluate which employees are ready to begin work and which ones may need more help before starting on their own.
MLearning Environments
The MLearning environment refers to the manner in which information is available for a particular session, such as how it is organized, what information is available and how it can be accessed. The environments in MLearning are different with every use and can be customized to a particular learner's needs.  The environment should be flexible and adjustable among different devices – meaning what can be seen/accessed on a mobile phone should also be accessible on a tablet or laptop computer.  If the MLearning environment is not user-friendly or if the information is hard to read or download, the learner won't be able to gain anything from their session, which cancels the point of training at all.
Tips for MLearning environment:
Keep information organized
Ensure all information is easily accessible on all mobile devices
Always have a contact for technical support
MLearning Tools
Technology has changed the way we receive information.  Computers have replaced reference books when it comes to learning new material, and now mobile devices are changing how we access information that has already been digitized.  One of the key aspects of MLearning is using these mobile tools to access new information for education and training purposes.  These MLearning tools allow learners to access the information needed from anywhere and at any time.  Many of the devices used have become a common household need, such as mobile phones, notebook computers and even MP3 players.  With technology on the rise, employees are more than likely to own at least one mobile learning tool they can use for future MLearning.
Common MLearning tools:
Mobile phone
MP3 players
Tablets
Notebook/laptop computers
Personal Digital Assistants (PDAs)
MLearning Advantages
The prospect of MLearning has created a long list of the advantages it can bring to a company.  One of the most obvious advantages is the flexibility and convenience of using MLearning and accessing information at any time – anywhere.  But MLearning also allows the content to be customized to the learner, and can benefit different types of learners (i.e. visual learners, auditory learners, spatial learners, etc.).  Since people take their mobile devices wherever they go, MLearning allows users to make use of their spare time, or 'dead time', such as while standing in line at the bank, waiting for the bus or even in between meetings/projects.
Advantages include:
Convenience and flexibility
Customized learning
Makes good use of spare time
Tailored to different learning styles
Larger access to information
https://corporatetrainingmaterials.com/course/mLearning_Essentials