training
now browsing by tag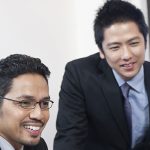 Cybersecurity Fundamentals
Before developing and implementing security measures to prevent cyberattacks, you must understand basic concepts associated with cybersecurity and what cyberattacks are. The method(s) of cybersecurity that a company uses should be tailored to fit the needs of the organization.
Cyberspace is the environment where computer transactions take place. This specifically refers to computer-to-computer activity. Although there is no "physical" space that makes up cyberspace, with the stroke of a few keys on a keyboard, one can connect with others around the world.
Examples of items included in cyberspace are:
Networks
Devices
Software
Processes
Information storage
Applications
As previously mentioned, cybersecurity is the implementation of methods to prevent attacks on a company's information systems. This is done to avoid disruption of the company's productivity. Not only does cybersecurity include controlling physical access to the system's hardware, it protects from danger that may come via network access or the injection of code.
Why is Cybersecurity Important?
Cybersecurity is crucial to a business for a myriad of reasons. The two this section will focus on are data security breaches and sabotage. Both can have dire effects on a company and/or its clients.
Data security breaches can compromise secure information such as:
Names and social security numbers
Credit card and bank details
Trade secrets
Intellectual property
Computer sabotage serves to disable a company's computers or network to impede the company's ability to conduct business.
In simple terms, a hacker is an individual or group of individuals who use their knowledge of technology to break into computer systems and networks, using a variety of tools to gain access to and utilize other people's data for devious reasons.
There are 3 main types of hackers. They are:
Grey hats: These hackers do so "for the fun of it".
Black hats: These hackers have malevolent reasons for doing so, such as stealing and/or selling data for monetary gain.
White hats: These hackers are employed by companies to hack into systems to find where the company is vulnerable, with the intention of ensuring the safety of the data from hackers with ill intentions.
For more on our Cyber Security course, please visit: https://corporatetrainingmaterials.com/course/Cyber_Security
What is Servant Leadership?
Servant leadership is a business philosophy that emphasizes the act of the leader, such as a manager or supervisor, focusing on the growth and development of their employees and ensuring their success.  In doing so, the leader succeeds when their employees do.  In a business team, servant leadership cannot only help employees achieve and grow, but it can also benefit their leaders and the company as a whole.
It is a leader's responsibility to guide their followers on the right path.  But to become a better leader, it's not enough just to take the wheel and steer – you must also be willing to serve your followers and assist them in their own journey.  A servant leader should have a desire to serve their employees, which includes taking the time to identify your employees and how they perform or being beside them as they face challenges.  Take the time to assist in their growth and help them work toward achieving their goals.  Don't be afraid to give yourself into their processes and become part of their evolvement.
As a leader, it is a common feeling to absorb the 'power' of the position and a have a sense of superiority. A servant leader does not save this power only for themselves because they learn to share it with their team of employees.  Employees under a servant leader should feel some of the servant leader's power and pull, which can make them feel more empowered in their place on the team and in their own abilities.  Sharing the power allows employees to feel like their contributions matter and that their input is valued.
Share the power by:
Delegating
Asking employee opinions
Working together on challenges or projects
Taking a census, when possible
One of the main principles of servant leadership is the act of putting other's needs ahead of your own.  As a leader, we can sometimes think in the 'ME' mentality and want to focus on our own agenda and needs.  But in servant leadership, the leader must focus on his team of employees first before focusing on themselves.  The leader should focus on what the employee needs or wants, how they can achieve this and how it will make them successful in the long run.  A leader should strive to develop relationships and even friendships with their employees and deliver feedback when possible.  They must be able to set their own ego aside and realize that without their team of employees, no one can be successful.
Once again, as a leader, we can focus on our own goals, responsibilities and even our own challenges.  But as a servant leader, the needs of the employee should come first and the main goal should be to help them succeed and grow in the company.  A good leader knows that a chain is only as strong as its weakest link, so everyone benefits when every employee is encouraged, mentored and motivated.  Sometimes this may mean you'll have to share in successes as well as failures, but every goal set and worked together is another stepping stone for the employee and helps them work toward their ultimate target.
Help employees grow by:
Encourage goals
Give feedback when possible
Listen to their questions and requests
Offer help but don't complete things for them
For more on our Servant Leadership course, please visit:
https://corporatetrainingmaterials.com/course/Servant_Leadership
Tackling Tough Topics
Some elements of training are difficult, but you'll get through them because you are a professional. You may be asked to facilitate a subject that is very sensitive, or could find yourself part way through a presentation and learn that you have struck a nerve and will need to adjust your material.
Tough Stuff to Watch Out For
Imagine that you have just been asked to provide health and safety training for your organization. You have never given this kind of training before, and in reality know little about it. However, there was a serious injury at the workplace two weeks ago that left one worker dead and another seriously injured. The difficulty is not just that someone died on the worksite, but also that you, as the in-house trainer, know all of these people very well.
What can you do to identify these difficult situations before training and be prepared for them?
Adjusting Your Material for a Sensitive Issue
Sometimes the unexpected can arise in an otherwise harmless training sessions. People can often be pre-occupied with unfinished tasks at work, family pressures, and many other things. If you are treading close to emotional issues, it is possible that you will strike a nerve with someone. In addition, sometimes we are addressing sensitive issues in training that people may react emotionally to.
The greatest tools for you in adjusting your materials come to light before your actual training takes place. If you have been able to do some pre-training survey work, or even just interviewed a supervisor, then you will uncover the issues before entering the training room, and be able to prepare yourself for what will follow.
If you do not have the luxury of pre-training interviews, then your flexibility at managing a classroom, dealing with change, offering support, and creating a safe learning environment will all contribute to the success of this training endeavor.
Dealing With Sensitive Issues in the Workshop
One way to deal with sensitive issues is to provide an attitude survey before a tough topic is discussed. This allows participants to put their thoughts and reactions on paper, and provides them with some thinking and adjusting time before the topic is discussed aloud among the group, or before other activities get underway.
Here are some tips for using an attitude survey in your training:
It does not have to be called an attitude survey. Title it as something that makes sense and fits with your training plan. The term "attitude survey" is here for you to see, but might seem intimidating for participants depending on the subject.
Participants may not want to reveal their answers to one another. Watch closely to ensure that people are not intruding on one another by forcing someone to reveal their thoughts.
The attitude survey can be a good pre- and post-training activity. Participants can use the tool to monitor their own thinking or shift in perception throughout the training process.
It may seem straightforward to offer an attitude survey, but you need to watch your language. Make sure that statements are not open to interpretation or bias, by using clear and simple language. It also helps in our program design stage to have a colleague review the questions or statements with you so that you can prepare an effective survey.
https://corporatetrainingmaterials.com/course/Train-The-Trainer
In order to effectively evaluate each level of training, you will need a variety of tools. In this post, we will learn about some different types of measurement tools that can help you effectively evaluate results.
Goal Setting
Individual goal setting is an excellent way to measure behavior and results. Trainees should set goals during the workshop and then evaluate their progress at pre-determined intervals afterwards.
In order for goals to be effective, make sure they follow the SMART acronym:
Specific: Success coach Jack Canfield states in his book The Success Principles that, "Vague goals produce vague results." In order for you to achieve a goal, you must be very clear about what exactly you want. Often creating a list of benefits that the accomplishment of your goal will bring to your life, it will give your mind a compelling reason to pursue that goal.
Measurable: It's crucial for goal achievement that you are able to track your progress towards your goal. That's why all goals need some form of objective measuring system so you can stay on track and become motivated when you enjoy the sweet taste of quantifiable progress.
Achievable: Setting big goals is great, but setting unrealistic goals will just de-motivate you. A good goal is one that challenges, but is not so unrealistic that you have virtually no chance of accomplishing it.
Relevant: Before you even set goals, it's a good idea to sit down and define your core values and your life purpose because it's these tools which ultimately decide how and what goals you choose for your life. Goals, in and of themselves, do not provide any happiness. Goals that are in harmony with your life purpose do have the power to make you happy.
Timed: Without setting deadlines for your goals, you have no real compelling reason or motivation to start working on them. By setting a deadline, your subconscious mind begins to work on that goal, night and day, to bring you closer to achievement.
Self-Evaluations
Self-evaluations are effective at the first three levels of evaluation, and can be effective at the fourth level depending on the topic. Common types of self-evaluations include:
Pre-workshop and post-workshop tests to assess learning
Reactionary questionnaires
Personal assessment quizzes
Self-reporting metric systems
When measuring reactionary feedback, open-ended questions such as, "How did you feel about the training?" are fine. However, you should also include scale-based questions so that you can evaluate the group as a whole and evaluate the individual on an objective basis. When measuring learning, behavior, and results, questions that are objective and closed or scale-based are necessary for accurate assessment.
Peer Evaluations
Peer reviews are an excellent tool for measuring behavioral changes. However, you must ensure that the assessment system is well designed to prevent bias.
One excellent tool is 360 degree feedback. This system is designed to gather feedback from all of the people around an employee – their co-workers, subordinates, superiors, clients, etc. There are many resources available that can help you design a good 360 degree feedback system. If the topic that you are training on has high value, it can be worthwhile to take the time to develop a peer review system to accurately measure behavioral changes.
Supervisor Evaluations
Supervisor evaluations are an important part of evaluating behavior changes and assessing results. Like peer reviews, a behavioral evaluation system should be set up before the training. It should be ratings-based and include closed questions to help the supervisor stay objective. When asking supervisors to measure results, those results should tie in with the employee's regular metrics whenever possible. This achieves two things: it ensures that the measurements are relevant to the employee's day-to-day duties, and it minimizes the amount of extra work that the supervisor has to do. (Often, if measuring training causes more work for supervisors, they will often avoid completing the evaluation, or spend minimal time doing so.)
Two notes of caution about supervisor evaluations:
The employee must know which metrics will be evaluated after the training.
Like peer evaluation, supervisor evaluation can be biased. Develop your metrics accordingly.
High-Level Evaluations
Depending on the scenario, you may want to ask high-level executives in the organisation to complete an evaluation. This will typically reflect behavioural changes and or measurable results. They will be particularly effective at helping you determine if your training was effective for the entire group. Make sure that these types of evaluations are necessary, focused, and short.
As well, although company executives are typically not involved in the nuts and bolts of training, they may want to see a high level evaluation report, particularly if the training was expensive, required by law, or was expected to have a high impact.
When you are planning the training, make sure to gather expectations from these key stakeholders, including timelines for results and the level of detail desired. Then, use this framework to build a results report tailored to their needs. The report will typically reflect behavioural changes and or measurable results.
https://corporatetrainingmaterials.com/course/Measuring_Results_From_Training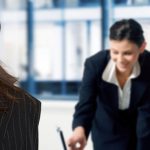 Using Proper Phone Language
Every environment we enter requires a different form of 'language'. For instance, we wouldn't enter a team meeting with the same type of language we use in the break room. The same is true for the telephone. Telephone language is different than our everyday language and can take some time to get used to its flow. But with the right tools, it can be easy to adapt in no time.
Please and Thank You
Using good etiquette is a way to show respect and consideration to those we interact with. Some of the basic essentials of proper etiquette are phrases such as "Please" and "Thank you". When asking the caller for something, such as their name or account number, always follow with "please". After the customer has given something to you or says something polite, follow with "thank you" to show your appreciation for their help. Using "Please" and "Thank you" when speaking with a customer allows the operator to remain professional while still showing courtesy and respect.
Examples:
"May I have your name, please?"
"Please hold for one moment, Mr. Smith."
"Thank you for your time today."
Do Not Use Slang
Slang is typically defined as a type of language that consists of words and phrases that are regarded as very informal and are used in everyday speech. Common examples include "Yeah", "Y'all", "I guess so", and "ain't". Slang is not appropriate to use on the telephone and should not be used, even if we know the caller. Slang language implies inconsideration and disrespect to the caller and can make them feel as though you do not want take your time to help them. It is important to always use professional and courteous language in order to convey to the caller that you are there to help and can get the job done.
Avoid Using the Term "You"
When speaking with someone on the telephone, it can be easy to get lost in speaking with the caller and letting them know what they may need to do on their end. However, it is important for the operator to avoid using the term "you" excessively. When we continuously use the term 'you', in reference to the caller, it sends the message that everything is their responsibility and that the person on the other end of the line is not there to help them. If we continuously tell them they have to complete a task before we can help them, the company not only looks unprofessional, but unwilling to do business with them.
Avoid phrases such as:
"You will need to call back tomorrow."
"You have to take your bill to the other office."
"I need you to come into the office for that."
Emphasize What You Can Do, Not What You Can't
When we are speaking with someone on the phone, for any reason, it can be hard to communicate what the caller wants or needs from the operator. Sometimes the operator is quick to tell the caller that they cannot complete a certain task or that they cannot help them at all – but this type of attitude does not build relationships. Flatly telling someone you cannot do anything for them shuts the door on negotiations and portrays a negative light on the company. Instead, emphasize what you can do for the caller. Offer 'favors' or alternate tasks you can do for them to help them get what they need. If you're genuinely not able to answer their questions or do something for them, it's alright to let them know that, but offer an alternative action for them, such as finding someone who can help.
Examples:
"I can help you with that."
"I'll be happy to transfer you to the department."
"I can take a message if you'd like."
"I don't know the answer, but let me find someone that does."
For more on our Telephone Etiquette course, please visit: https://corporatetrainingmaterials.com/course/Telephone_Etiquette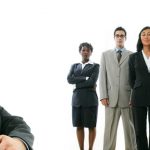 Establishing Performance Goals
Performance goals require strategic action. To be effective, these goals should not be handed down to employees. It is important to include employees in the goal setting process and encourage them to meet their individual performance goals. This will improve individual and company performance.
Strategic Planning
A strategic plan determines where employees are, where they want to be, and how they will get there. It should embrace the values of the organization and align with the following company information. The organization must create a strategic plan before creating performance goals.
Company Strategic Plan:
Vision
Mission
Philosophy
Goals
Objectives
Employee performance goals need to consider the company's strategic plan. Individual performance goals must be SMART goals that include strategies and actions for employees to take.
Example Goal: Stay informed about innovations in the industry, it can help improve productivity by 10 percent this year.
Examples of Actions:
Attend training classes
Meet with a mentor
Communicate consistently
Job Analysis
A job analysis determines what is required to do a specific job. It will help determine which skills and attributes an employee needs to complete a job successfully. A job analysis will help determine who to hire, how to train, and what compensation a job should receive. Job analyses are instrumental in determining performance. Research a position to determine the following information:
Job Analysis:
Job Requirements:
Responsibilities
Tools or systems used
Reporting requirements
Employee Requirements:
Training/Education
Skills
Aptitudes
Necessary certification
Setting Goals
Performance goals need to be SMART goals. They need to address behavior, competency, and results. Remember to involve employees in their performance goals.
Examples of Goals:
Behavior: Employees have complained about distance. Communicate with employees in person every week, rather than just sending emails.
Competency: New equipment is being installed. Perform all the training within three weeks.
Results: Sales are down. Increase sales by 5 percent this quarter.
Motivation
Performance is related to motivation. Motivation is the job of every leader. There is not a single method for motivating employees. People have different personal motives, and leaders must meet the needs of individuals.
Motivating Tips:
Lead by example: Motivate yourself before you can motivate others.
Meet with individuals: Communicate with employees directly to find out what motivates them.
Reward employees: Find motivating rewards for individuals.
Delegate: Do not micromanage employees.
Inform: Inform people about how they are making a difference in the organization.
Celebrate: Pay attention to achievements and celebrate with employees.
For more on our Performance Management course, please visit:
https://corporatetrainingmaterials.com/course/Performance_Management
Communicate to Motivate
Studies show that organizations with open, frequent communication between management and employees tend to foster motivation. Communicate with your sales team often to help keep the motivation flowing. Also encourage your team members to communicate with you. By keeping the lines of communication open, you are better able to head off problems, learn what the team needs, and understand what will motivate both the whole team and individual team members.
Regular Group Meetings
Along with frequent check-ins, regular group meetings are a key channel of communication. While email and phone calls are vital tools in today's workplace, face-to-face meetings are invaluable for creating a sense of shared goals and connection. Schedule regular meetings with the entire sales team. These might be weekly, monthly, or quarterly depending on the set up of your organization. However often you decide to conduct them, keep to a regular schedule so that there is consistency. Use regular meetings to discuss successes and setbacks, challenges, and needs. Also use them as a time to simply check in with each other, build relationships, and otherwise establish or reinforce shared goals and values. Ensure that meetings are not just management giving orders, but are instead composed of two-way communication with team members.
Regular One on One Meetings
In addition to regular meetings with the entire team, it is key to take the time to meet one on one with individual team members as well. Individual meetings offer you a chance to get to know each team member and what motivates him or her. They are also a place to discuss issues or needs that individual team members might not feel comfortable bringing up in a group setting. Depending on the size of your team and the structure of your organization, the frequency of these meetings will vary. What is important is that they occur on a regular basis and that they serve as a setting for two-way communication between you and individual members of your sales team. Use this time to explore motivations, goals, needs, successes, and challenges with each team member in a setting where he or she has your undivided attention.
Focus on Strengths and Development Areas
A key to using meetings – team and one-on-one – to motivate is focusing on both strengths and development areas. These meetings should neither be wholly about what is going "wrong" nor entirely about praising success. Take the time to recognize the team or individual's strengths first, reinforcing how valuable they are. Also take time to point out areas where the team or individual can grow and improve, and use part of the meeting time for creating next steps or a development plan. Never call out an individual team member's development needs in front of the whole team – save that feedback for your individual meeting. Use team meetings to focus on strengths and development needs for the team as a whole, and focus on individual strengths and development needs in the one on one meetings. Also use the team meetings to reinforce shared goals and the mutually interdependent nature of the team.
Ask for Feedback
A major feature of motivational environments is that the communication is two-way. You will provide a great deal of feedback in the regular meetings with your sales team. Be sure to ask them for feedback as well, in both the team meetings and individual meetings. It may be necessary to offer training in how to give useful feedback, if your sales team is not used to be asked to provide feedback to management. Model good feedback behaviors as well, by not personalizing feedback and by focusing on shared values and goals. Encourage your team members to give you regular feedback in between meetings as well. Reinforce that their feedback is how you will know what they need, how they are doing, and how you can support them. Asking for feedback shows team members that you and the organization value them, which can motivate them and lead to increased investment in the work.
For more on this course, please visit:
https://corporatetrainingmaterials.com/course/Motivating_Your_Sales_Team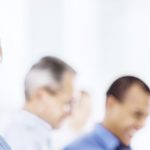 What Is Self?
What is the self? To many, the answer might be so obvious that they haven't given it much thought. Others might proffer up one idea after another and finding each imperfect to an extent that they wonder if the self even exists, and if it does can it be defined. They may or may not realize that this is a question humanity has been asking for millenia, with answers from different eras often addressing not just what we are but who we are at that particular place in time. Nor is the answer a trivial one. Too often we stumble through life and take a shallow view of ourselves, our environment, and prevailing forces. And yet, we can do better. We can be better. Our first step is to become aware of who and what we are.
Which still fails to answer the original question, what is the self? No answer will be completely accurate or at all times precise. Instead , here is a temporary answer, good for the purposes of this book: the self is the aspect of an individual organsim that is aware of its existence as an individual organism. It's the part of ourselves that we are referring to when we each say "I," as in "I am thinking" or "I am feeling", etc. One helpful way to think about the self and become more aware of our complete and total self is to divide it into four aspects: the physical, emotional, mental, and spiritual.
The Physical Self
This is probably the most obvious aspect of one's self, our physical bodies. Awareness of our bodies when that body is in great pain or distress is usually strong. But when we feel physically neutral or slightly good or bad, we can block our awareness of the physical body and replace it with other levels of awareness, awareness of our thoughts or our emotions, for instance. It is important to remember that each level of self affects the other levels of self. Feeling physically uncomfortable can lead to feeling emotionally uncomfortable, as well as feeling emotionally uncomfortable can lead to changes in our physical feelings.
At a certain point, examining one's physical self requires an examination of one's physical environment, such that what emerges is the recognition that the two mutually interact, change, and reinforce each other. This aspect of one's environment and one's self interacting with and changing each other is important to remember not only in examining the physical self and the physical environment, but at all levels of self-examination. Just as there is a physical environment that interacts with a physical self, there is a mental environment, emotional environment, and spiritual environment that interacts with each corresponding level of self. This will become vital to our understanding the concept of interdependency that comes up in a later chapter.
The Emotional Self
Being aware of oneself on an emotional level means being aware of one's emotions. In a culture that values concepts such as logic and reason, emotion often gets undervalued. When people become emotionally expressive others will tell them to calm down or to act rationally. Being emotional is thought of as being out of control. This might give you the idea that emotions are things to be avoided, but such a position would be harmful. Emotions serve an important purpose in providing the self with information about its environment as well as motivation for what to avoid or embrace in that environment.
Typically, when we speak of our bodies or of our emotions, we speak in terms of feeling or sensations, things that come upon us rather than things we create. This gives the impression of passivity. We are slaves to our physical and emotional needs. Rather than choosing how we feel, feelings hit us, and then, we react. The most important thing to remember is that we cannot avoid feeling emotions, but we can intervene and through our actions change how we react to our emotions and this can transform our future emotions in turn. Being able to identify how you feel in any given moment is an important goal of becoming more self-aware.
The Mental Self
The mental aspect of your self concerns your thoughts and your imagination. Like the physical and emotional feelings, thoughts also have to capacity to come upon you without your control, but it is far easier to consciously change your thoughts, especially when you practice being more aware of them in the first place. When people think, they often think in sentences or words, but just as often, they can think in images or words and phrases that act as a kind of shorthand. In these moments, it is quite easy for thoughts to get distorted and not accurately reflect a true situation.
The Spiritual Self
This is not about any one religious belief, nor does it reject religious belief, either. The use of the term spirit here is not meant in a religious sense. Instead, the spiritual self is about your continuing sense of identity. The spiritual self is the realm of what a person values. It's the world view and the source of motivation. If the emotional self and mental self are about the feelings and thoughts of a person in a given moment, the spiritual self is about the interconnectedness of thoughts and feelings over time that forms into a sense of personal identity.
For more on our Self Awareness course, please visit:
https://corporatetrainingmaterials.com/course/Improving_Self-Awareness
Formatting a Team Building Plan
Like any other key initiative, team building needs a plan. Take the time to format a solid team building plan so that you know where you're going. This helps you keep your team abreast of what's happening, what they can expect, and what they need to do. Create your team building plan with input from your team, as well as your own research. Create a plan that is manageable and realistic, yet diverse and fun.
Define the Goal
The most important step is to define the goal of your team building plan. Just saying you want to "build a team" isn't enough. What needs to change or improve on your team? This will help you focus your team building efforts. Also take into account the circumstances of your team. Are you spread out over many office locations? How large is your team? What special considerations are there, such as remote employees or heavy travel schedules?
Some common goals for team building include:
Improved interpersonal communication
Improved collaboration
Higher morale
Greater camaraderie
Integration of new team members into an existing team
Motivating the team
Based on your goal or goals, choose activities that best support what you are trying to achieve. Be sure to evaluate your plan regularly in case your goals change.
In addition to an overall goal for your team building plan, it is key to define a goal for each team building activity and clearly articulate it.
Consult Team Members
Your team members are your best source of information when you plan team building activities. There is no sense in scheduling social gatherings, for example, that no one comes to! Take the time to ask your team what kind of activities they'd like to engage in and what they would like to do. Also ask them what they think could be improved about your team and how you might go about making those improvements occur. Taking time to consult your team shows that you want to create a team building plan that works for them, and that you are invested in what they care about and have to say. Check in with your team often about different activities. Also encourage your team to come to you when they have new ideas for team building activities.
Research and Create Structure
After you've consulted your team, research their suggestions. Look at what industry leaders and your colleagues are doing in terms of team building. Spend some time surfing the Internet, which is a wealth of team building ideas, as well as looking at books of team building activities and games. Figure out what types of activities are possible and practical for you to do. This may include creating a budget, contacting outside vendors and consultants, and otherwise examining the logistics of various activities. Then create a structure. Decide in what order you will do activities or what goals you will address first. Determine whether you'll have monthly, bimonthly, or more/less frequent team building activities. If possible, start putting these on a calendar. Then communicate with your team what this schedule will be like. Let them know what to expect. Having a structure in place helps make it easier to consistently implement your team building activities and plans.
Keep It Fun
Perhaps the most important thing when creating a team building plan is to keep it fun! If team building is a drudgery, your team is not likely to benefit from it. Find ways to keep even meetings and trainings infused with a sense of fun. Balance more task-oriented sessions with fun activities. Have a sense of play. Make note as you research of ideas for infusing team building with levity and fun. This will help ensure that your team gets the greatest benefit from your plan. And don't be afraid to revise your plan if you start to implement is and realize that no one's having any fun!
For more on the Team Building For Managers course from Corporate Training Materials, please visit:
https://corporatetrainingmaterials.com/course/Team_Building_For_Managers