business soft skills
now browsing by tag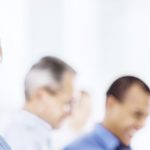 Logical Thinking
Logical thinking is a process which involves steps. In general logical thinking involves checking the components of the argument and making connections between them, which is what we call reasoning. The four major steps of logical thinking are 1) asking the right questions, 2) organising data, 3) evaluating the information, and 4) drawing conclusions.  In our Critical Thinking course, we will analyse these basic steps (link below).
The first step in logical thinking should begin with asking the right questions. Based on the components of critical thinking, the logical thinker should begin reasoning by asking many questions. An important question to ask is "What are the premises?" If we are confused about the premises, we may make mistakes further down the line in the logic process. We should distinguish between whether the statement is a fact or a value, what should or ought to be the case, and be alert to not confuse the two. Finally, we should check to see if any premises or vital information is missing. A key point to remember is that no conclusions can be made without premises.
For more on our Critical Thinking course, please visit:  https://corporatetrainingmaterials.com/course/Critical_Thinking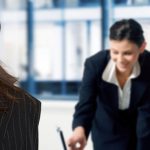 Seeing the Big Picture
Business acumen requires an understanding of finance, strategy, and decision making. Most managers and employees, however, are responsible for specific areas and they have little understanding of the impact their decisions have on other areas. When too much focus is placed on one aspect of the business, it is difficult to make decisions for the good of the company. In order to make effective decisions, it is necessary for you to examine the big picture.
Short and Long Term Interactions
When looking at the big picture, it is necessary to consider long term as well as short term interactions. Short term interactions are immediate, single exchanges, and they are necessary for the company to survive. Without looking at the big picture, however, short term interactions may hinder long term success. For example, you may damage a business relationship by using aggressive sales techniques, costing you sales in the future.
Long term interactions are processes or relationships that are essential to growth. Long term business success requires the long term interactions. The relationships with customers, vendors, and employees need to be carefully cultivated. Failure to cultivate relationships occurs when there is a lack of communication or communication is not respectful. Long term relationships help guide the future of the business.
Improving Long Term Interactions
Build relationships: Relationships must be based on mutual trust, respect, and support.
Use feedback: Request feedback and listen to complaints.
Offer value: Provide value in product, services, and compensation.
Recognize Growth Opportunities
It is essential for every organization to recognize growth opportunities to ensure long term success. An opportunity is any project or investment that will create growth. Opportunities, however, can be overlooked when we do not pay attention to the big picture. Individuals with business acumen are constantly recognizing opportunities for growth. If recognizing opportunities does not come easily for you, there are steps to take that will ensure that you do not overlook growth opportunities.
Identify market trends: Monitor changes in the market such as technological advancements.
Actively research customer needs: Conduct market research and anticipate customer needs, which you will fulfill.
Pay attention to competitors: Take advantage of a competitor's weakness and learn from their strengths.
Monitor demographic changes: Changes in demographics indicate potential shift in customer base or needs.
Consult employees: Do not overlook employee ideas; encourage brainstorming.
Monitor abilities of the workforce: Pay attention to employee skills. Offer training or hire new employees in response to growth opportunities.
For more on our Business Acumen course, please visit: https://corporatetrainingmaterials.com/course/Business_Acumen