business coaching
now browsing by tag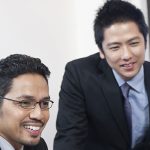 Cybersecurity Fundamentals
Before developing and implementing security measures to prevent cyberattacks, you must understand basic concepts associated with cybersecurity and what cyberattacks are. The method(s) of cybersecurity that a company uses should be tailored to fit the needs of the organization.
Cyberspace is the environment where computer transactions take place. This specifically refers to computer-to-computer activity. Although there is no "physical" space that makes up cyberspace, with the stroke of a few keys on a keyboard, one can connect with others around the world.
Examples of items included in cyberspace are:
Networks
Devices
Software
Processes
Information storage
Applications
As previously mentioned, cybersecurity is the implementation of methods to prevent attacks on a company's information systems. This is done to avoid disruption of the company's productivity. Not only does cybersecurity include controlling physical access to the system's hardware, it protects from danger that may come via network access or the injection of code.
Why is Cybersecurity Important?
Cybersecurity is crucial to a business for a myriad of reasons. The two this section will focus on are data security breaches and sabotage. Both can have dire effects on a company and/or its clients.
Data security breaches can compromise secure information such as:
Names and social security numbers
Credit card and bank details
Trade secrets
Intellectual property
Computer sabotage serves to disable a company's computers or network to impede the company's ability to conduct business.
In simple terms, a hacker is an individual or group of individuals who use their knowledge of technology to break into computer systems and networks, using a variety of tools to gain access to and utilize other people's data for devious reasons.
There are 3 main types of hackers. They are:
Grey hats: These hackers do so "for the fun of it".
Black hats: These hackers have malevolent reasons for doing so, such as stealing and/or selling data for monetary gain.
White hats: These hackers are employed by companies to hack into systems to find where the company is vulnerable, with the intention of ensuring the safety of the data from hackers with ill intentions.
For more on our Cyber Security course, please visit: https://corporatetrainingmaterials.com/course/Cyber_Security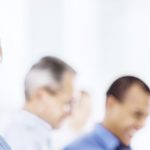 Essential Skills for Successful Coaching
Life coaching is a profession that is designed to offer guidance and boost confidence in individuals to help them make empowered decisions and reach their goals. The life coach must possess a variety of skills in order to help their client, such as good listening and communication skills, organization skills and the ability to offer guidance and direction.
Listen with Curiosity
Great listening skills are important for life coaching skills, but listening with curiosity goes deeper and portrays an actual interest in what the client is saying. Listening with curiosity is considered a vital tool in any coaching dialogue or team (coach and client) discussion. When we listen to other normally, there is usually a sense of impatient and lack of attention while we try to determine what we want to say or input into the conversation once the other person has stopped speaking. Sometimes we focus so much on what our answer will be that we do not give our full attention to the question in the first place. This thought process can hinder the dialogue or conversation between people and can negatively affect communication skills. Instead, whether the coach or the client, take a valid interest in the other person and devote your attention to them while they speak. Life coaches shouldn't do all of the talking, but be able to pace the conversation and keep the client focused on the topic if needed. They will be more willing to open up if they feel you are genuinely curious in what they have to say.
Take in What You Hear
Listening with curiosity may be the first step in being a great life coach, but it doesn't end there. The life coach or the client may be genuinely curious as to what the other person has to say and may want to be involved, but the information means nothing if it is not taken in when it was heard. The information should not – as the old saying goes – "Go in one ear and out the other". The listener should not only be listening to the other person, but they should be taking in and registering what the other person is saying – actually hearing the words, recognizing gestures and feeling emotions. For life coaches, this includes being able to listen to the client and not only listening to the words they say, but what they are trying to get across with their words. The client may sound happy when they talk about their job, but then they change their tone when discussing their job duties. The life coach may need to pace and steer the conversation so they client does not wander off topic when talking.
Reflect with Accuracy
Reflective listening is a common tool used when two people are having a conversation. Reflective listening involves actively listening to a person and then reflecting or 'mirroring' back what you heard. This not only helps with obtaining clarity, but also shows the other person that you were listening and are hearing what they are saying. It also allows the other person to hear what was said to them and can portray to them what they are putting out there – and if it was what they meant to say or not. In life coaching, it is always important to clarify and reflect what the other person is saying because it is not uncommon to mishear or misunderstand what a person is trying to get across and derail any target or goal plan.
Methods of reflecting:
Paraphrasing
Summarizing
Repeating words or phrases
Questioning for Exploration
No matter how well we listen or how well we reflect and mirror information, there are chances that something will be missed or unclear. That is why it is important to utilize asking questions and use them to further explore the conversation. The use of active listening and using questions further creates a more productive dialogue between the life coach and the client. Life coaches should use open ended questions with their client in order to draw out more structured answers other than 'yes' or 'no'. These types of questions allow the client to search within themselves and create a more thoughtful and personalized answers. Also, when the client is able to bring out these answers for themselves, they feel more empowered and confident about what they share and will be more willing to participate since they provided the answers themselves instead of blindly taking it from someone else. From these questions and answers, the life coach can better offer various forms of feedback as well as guidance and help with their development and growth.
For more information on our Life Coaching course, please visit: https://corporatetrainingmaterials.com/pages/training_library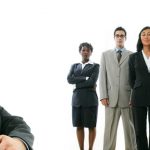 Establishing Performance Goals
Performance goals require strategic action. To be effective, these goals should not be handed down to employees. It is important to include employees in the goal setting process and encourage them to meet their individual performance goals. This will improve individual and company performance.
Strategic Planning
A strategic plan determines where employees are, where they want to be, and how they will get there. It should embrace the values of the organization and align with the following company information. The organization must create a strategic plan before creating performance goals.
Company Strategic Plan:
Vision
Mission
Philosophy
Goals
Objectives
Employee performance goals need to consider the company's strategic plan. Individual performance goals must be SMART goals that include strategies and actions for employees to take.
Example Goal: Stay informed about innovations in the industry, it can help improve productivity by 10 percent this year.
Examples of Actions:
Attend training classes
Meet with a mentor
Communicate consistently
Job Analysis
A job analysis determines what is required to do a specific job. It will help determine which skills and attributes an employee needs to complete a job successfully. A job analysis will help determine who to hire, how to train, and what compensation a job should receive. Job analyses are instrumental in determining performance. Research a position to determine the following information:
Job Analysis:
Job Requirements:
Responsibilities
Tools or systems used
Reporting requirements
Employee Requirements:
Training/Education
Skills
Aptitudes
Necessary certification
Setting Goals
Performance goals need to be SMART goals. They need to address behavior, competency, and results. Remember to involve employees in their performance goals.
Examples of Goals:
Behavior: Employees have complained about distance. Communicate with employees in person every week, rather than just sending emails.
Competency: New equipment is being installed. Perform all the training within three weeks.
Results: Sales are down. Increase sales by 5 percent this quarter.
Motivation
Performance is related to motivation. Motivation is the job of every leader. There is not a single method for motivating employees. People have different personal motives, and leaders must meet the needs of individuals.
Motivating Tips:
Lead by example: Motivate yourself before you can motivate others.
Meet with individuals: Communicate with employees directly to find out what motivates them.
Reward employees: Find motivating rewards for individuals.
Delegate: Do not micromanage employees.
Inform: Inform people about how they are making a difference in the organization.
Celebrate: Pay attention to achievements and celebrate with employees.
For more on our Performance Management course, please visit:
https://corporatetrainingmaterials.com/course/Performance_Management
Managers Learn by Being Managed Well
If you ask a good manager where he or she learned how to manage, the answer is likely to be from a manager who was important to their own career. While courses and trainings on management skills are valuable and should be used, people appear to learn the most about managing by being managed. And while a bad manager can provide valuable lessons in what not to do, people learn more about management by being managed well. Employees who are managed effectively tend to be happier and more productive. As a result, when they enter management, they want to recreate that environment for their own employees or direct reports.
Pair New Managers with Mentors
Mentoring is invaluable when developing new managers, whether they are freshly in the position or on the management track for the future. Identify the top managers in your organization, and encourage them to mentor up and coming managers. When you hire a new manager, or identify an employee with management potential, pair him or her with a manager who has a track record of effectiveness. Encourage employees who aspire to management to seek out mentor relationships with managers they admire as well. Mentoring relationships give employees a chance to see good management "in action" and also to seek feedback from someone they respect. Mentors can help provide development opportunities and can also serve as valuable sounding boards for new managers.
Reward Effective Managers
One of the surest ways to promote and reinforce effective, quality management is to reward effective managers. Recognizing and rewarding those managers who demonstrate the skills and competencies valued by the organization reinforces that good management is itself valued. When employees at all levels see effective managers being recognized and rewarded, they aspire to demonstrate the same traits they see from these individuals. Depending on your company culture, rewards for effective managers may be financial (as in raises), incentives (such as extra vacation time), symbolic (such as plaques or certificates) or a mix of the three. Finding out what motivates individual managers and tailoring the rewards is also an effective strategy. Whatever reward system you choose, take the time to not only reward effective managers but recognize their efforts in a public way.
Emulate Effective Managers
Who was the best manager you ever had? What qualities did he or she demonstrate? Managers who have been managed well often emulate behaviors and practices they've learned from past managers, which in turn give their own employees the experience of being managed well. Emulating effective managers whether they are currently inside your organization or not, is another way to model desired behavior and develop new managers. When working with new managers, encourage them to emulate the best traits and practices of managers they've had in the past, whether at your organization or another. Encourage new managers or those aspiring to management to reflect on the best bosses, supervisors, or other managers they have ever worked with. Have them list the qualities, behaviors, or practices that made them so memorable and so effective. Encourage employees to emulate these qualities, behaviors, and practices. Also encourage them to look to managers they see as effective in your organization, and identify traits of those individuals they can emulate as well.
Create and Document Best Practices
There are many ways to be an effective manager, and each organization's culture will influence the type of management it values. Creating and documenting a set of best management practices helps to reinforce the organizational culture and serves as a resource for new managers – and indeed for all managers as they grow and develop in their careers. A best practices document need not be long or exhaustive, and it should be a living document which can change as new practices emerge as effective. Working with employees at multiple levels, identify what management practices and behaviors are consistently identified as effective, engaging, and motivating. Also review organizational policies (such as around hiring and termination) and develop a set of best practices based on these. Adopting a central set of best practices helps to ensure consistency, and also serves as another guidepost for managers as they develop and grow. Make the best practices document readily available.
For more on the Developing New Managers Course from Corporate Training Materials, please visit:
https://corporatetrainingmaterials.com/course/Developing_New_Managers
The G.R.O.W. Model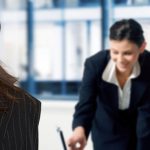 Introducing the G.R.O.W. Model
Having a consistent and uniform approach to coaching enables you to coach more effectively with strategy and direction. Using a coaching model will also instill confidence in your employee, because they see a methodical approach. When we approach coaching haphazardly, we become disorganized and this creates frustrating coaching sessions.
The GROW model helps you organize your coaching process in a flow that identifies the goal first and ends with putting a plan together.
Here are the details of the GROW model:
Goal setting: a goal has to be set in order to give direction and purpose to the coaching session. Ambiguous goals are usually never achieved. Setting the goal first shapes your discussion with your employee and sets the tone.
Reality check: both you and your employee must come to terms on the current state or level of performance or any issues that are causing breakdowns. Getting to the bottom of the problem begins with identifying it and claiming. From there obstacles are better identified.
Options developed: here you and your employee explore action steps that will help them improve their performance. Usually goals options that are prefabricated by an employee's manager result in poor buy-in and missed goals. Allow your employee to explore options they develop.
Wrap it up with a plan: once you nail down an option or two, it is time to strike it down on paper so to speak. If it is not written down, it won't happen. Creating a well-defined plan is essential in order to know the direction you need to go and to demonstrate success or failure.
GROW is simple yet powerful. Following the GROW process consistently will develop a natural process for you. Coaching should be natural. This puts you and your employee at ease, making the process more valuable and rewarding. Let us unpack the GROW model over the next few modules and see how to incorporate it into our daily work lives.
For more information on our Coaching and Mentoring course, please visit:
https://corporatetrainingmaterials.com/course/Coaching_And_Mentoring
Using Business Cards Effectively
Networking is not complete without receiving or giving a business card. The business card is a way for you to follow up on the people you have met. Likewise, it is a way for them to contact you for further meetings.
More than that, your business card is a way to brand yourself. Professional-looking business cards send the message that you're professional. Adding your company motto or tagline in your business advertises you and what you're all about.
5 Tips on Using Business Cards Effectively:
Never be without your business cards! (Make sure there's always a stack in your office desk, and in your wallet. You'll never know; even a trip to the grocery story can present an opportunity to network.
Follow the protocol on hierarchy. Cards should not be given to senior executives that you meet, unless they've asked for one.
Time the presentation of your card. Don't just hand over your business card at any random moment. Handing a business card in the middle of a discussion can be an interruption, as parties would need to take a moment to give it a look. You also want to make sure that your card is perused at point when the other person can give it his or her full attention. The best moments to hand a card is when you're asked for one, when you're asked to repeat your name, or when someone offers to send you something.If the two organizations that you represent are well-known to each other, although you haven't met your host before, offering your card is probably best left to the end of the meeting. If your host is unfamiliar with your company, offering your card at the beginning of the meeting is good practice.
Accompany your business card with an explanation of what you can offer them. When you hand another person your card, give a brief "action recommendation." This can increase the likelihood of them contacting you again. For instance you may say: "I think I can help with your PR concerns, Mr. Johnston. Here is my card." You may also ask for referrals. Invite the other person to send your contact details to anyone they know who can use your services or products.
When receiving a business card, show the other person that you value their
card. Look at the business card for a few seconds. Comment about the card. Let them see that you take care in storing their card as well, instead of just jamming it in your pocket.
For more information on our Business Etiquette course, please visit:
https://corporatetrainingmaterials.com/course/Business_Etiquette
What is Business Succession Planning?
Successful succession planning is related to leadership development. It develops a pool of talent so that there are numerous qualified candidates throughout the organization to fill vacancies in leadership. Succession planning used to concentrate on developing leadership at the top level, but now it is building a strong talent base, which helps to increase employee loyalty and ensure the longevity of the company. This strategy requires recruiting qualified talent, creating a talent pool, and instilling loyalty.
Benefits of succession planning:
Decreased turnover
Increased employee satisfaction
Improved commitment to company goals
Enhanced image of the organization
What does succession planning require?
Identify the long-term goals and objectives of the business: The long-term goals directly relate to succession planning. Is the company's goal to grow or maintain its current position? Will it expand into other fields? All of these questions need to be addressed before creating a succession plan.
Understand the developmental needs of the company and identify employees who fit these needs: The responsibilities of employees change over time. Some positions may be eliminated in the future while others will be added.
Recognize trends in the workforce and engage employees to build loyalty: Understanding workforce trends will help you predict the needs of your organization. For example, are your key employees nearing retirement? Have you invested in talented employees to take on additional roles?
For more information on our Business Succession Planning, please visit:
https://corporatetrainingmaterials.com/course/Business_Succession_Planning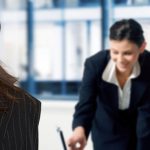 Guidelines for Managing Ethics in the Workplace
Managing ethics in the workplace requires certain tools. Every organization needs a Code of Ethics, a Code of Conduct, and Policies and Procedures, which is discussed within the CTM Business Ethics course. These tools direct the organization as leaders attempt to manage ethics.
Guidelines for Implementing and Managing Ethics:
Give it time: Managing ethics is a process-oriented activity that requires time and constant assessment.
Focus on behavior: Do not give vague requirements; make sure that ethics management has an impact on behavior.
Avoid problems: Create clear codes and policies that will prevent ethical problems.
Be open: Involve different groups in ethics program and make decisions public.
Integrate ethics: Make sure that all management programs have ethical values.
Allow for mistakes: Teach employees how to behave ethically, and do not give up when mistakes happen.
Roles and Responsibilities
The roles and responsibilities necessary to effectively implement workplace ethics will vary with each organization. A manager should be in place to oversee the ethics program, but he or she will need the support provided by other positions. Smaller organizations may not need to fill all of the roles listed below; determine what your company needs before executing an ethics program.
Roles:
CEO: The CEO of every company needs to support business ethics and lead by example.
Ethics committee: An ethics committee will develop and supervise the program.
Ethics management team: Senior managers implement the program and train employees.
Ethics executive: An ethics executive or officer is trained to resolve ethical problems.
Ombudsperson: This position requires interpreting and integrating values throughout the organization.
https://corporatetrainingmaterials.com/course/Business_Ethics
Developing a Tracking System
Although there are many time management systems out there, we have found that most systems boil down to a few key principles. Here are our top three ideas.
Electronic Solutions: Most e-mail applications (including Microsoft Outlook and Lotus Notes) actually fall into the category of a PIM (Personal Information Manager) application. This means that they can store calendar, task, e-mail, and contact information all in one place.
To make the most of your electronic solution, follow these tips:
Keep personal and professional information in two separate locations. (For example, you might have a computer at home and one at work, or two e-mail profiles on the same computer.)
Take the time to learn about the features of the application and how to use them to be more productive. We'll look at this a bit more later on in the course.
Try to use just the application as much as you can. Switching between your computer and your day timer will waste time and increase the risk of missing information.
Productivity Journal: If you're more of a traditionalist and prefer using something similar to an old-fashioned day timer, try this solution.
To start, get yourself a spiral notebook and label it as your Personal Productivity Journal or your Professional Productivity Journal. (We recommend keeping a separate journal for work and for your personal life, so you can focus on them at separate times, thus maintaining your optimal work/life balance.) Label each page with the day and the date and what needs to be done that particular day. Next, prioritize each task in order of importance. Highlight the top three items and focus on those first. Cross off items as you complete them. Items that are not completed should be carried over to the next page.
You can keep a long-term calendar in the back of the book (or use a three-ring binder with sections) to record upcoming events.
The Urgent/Important Matrix: Managing time effectively, and achieving the things that you want to achieve, means spending your time on things that are important and not just urgent. To do this, you need to distinguish clearly between what is urgent and what is important. This concept, coined the Eisenhower Principle, is said to be how former US President Dwight Eisenhower organized his tasks. It was rediscovered and brought into the mainstream as the Urgent/Important Matrix by Stephen Covey in his 1994 business classic, The Seven Habits of Highly Effective People.
Here is a breakdown of each quadrant.
Urgent and Important: Activities in this area relate to dealing with critical issues as they arise and meeting significant commitments. Perform these duties now.
Important, But Not Urgent: These success-oriented tasks are critical to achieving goals. Plan to do these tasks next.
Urgent, But Not Important: These chores do not move you forward toward your own goals. Manage by delaying them, cutting them short and rejecting requests from others. Postpone these chores.
Not Urgent and Not Important: These trivial interruptions are just a distraction, and should be avoided if possible. However, be careful not to mislabel things like time with family and recreational activities as not important. Avoid these distractions altogether.
For more information on the course Personal Productivity, please visit:
https://corporatetrainingmaterials.com/course/Personal_Productivity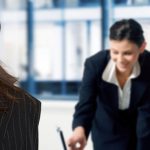 Dealing with Difficult Situations
A difficult person can be your boss, your co-worker, or anyone else. He or she behaves in a way that is disruptive to business or life outside of work. In a work setting, often the functioning of a team is disturbed leading to a disruption of the work flow, flared tempers, and gossip. The bottom line is that work suffers and difficult situations cost organizations money.
To deal with difficult people, we innately try to apply coping filters, such as:
Removing virtually all positive attributes about the person. ("He was my worst hiring mistake…")
Defaming him or her (We build consensus with others against the person
Explaining the person in negative terms.
Anger also plays a big part; feeling angry, we instinctively use anger to try to manage the situation.
To break the cycle of negativity, take time to answer the following questions:
What observable behaviors or statements did the person perform or say?
What is the most positive interpretation an outside witness would make? The most negative?
What will you gain by interpreting the difficult person's actions or words in as positive a light as possible?
What would you do or say when you respond to the difficult person if you viewed his or her actions in a positive light? What is stopping you from responding this way?
For more on our Assertiveness & Self Confidence training course, please visit:
https://corporatetrainingmaterials.com/course/Assertiveness_And_Self-Confidence