team building
now browsing by tag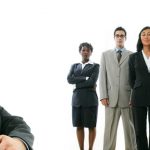 Understanding Teams
Before you can focus on chemistry, you must understand teams. Start at the beginning by defining what teams are and how people feel about being on them. Additionally, you need to be aware of how teams can be effective and what causes them to fall apart. Knowing the pros and cons of teams will help you avoid pitfalls and build a strong chemistry.
What Is the Definition of a Team?
Teams are described as groups of people with complementary skill sets who work on projects or activities towards common goals. Team members are cooperative and interdependent. In the business world, there are different types of teams.
Functional – These teams work in a general area or department to support the customer needs.
Cross-functional – Team members come with different areas of expertise to complete a single goal.
Self-managing – These teams do not have much oversight as members work independently towards goals.
Regardless of the type of team a company implements, the individual team members have to work well together.
How Do People Feel about Being on Teams?
Many people do not like the idea of being on teams. This dread of teamwork often stems from past experiences. Everyone has been on a team with that one person who did not contribute. Additionally, some managers force teams on people believing that they will magically work better without taking the necessary steps to ensure that the team members will work well together and develop chemistry. Teams that are not launched correctly have little chance of being successful. It is important to get teams off to a positive start from the very beginning by developing relationships, inspiring goals, and defining roles.
For more on our Team Building Through Chemistry course, please visit: https://corporatetrainingmaterials.com/course/Team_Building_Through_Chemistry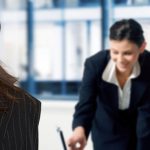 Characteristics of High Performance Teams
There are many different characteristics for high performance teams. We could list different characteristics for days! In this section, we will discuss the four main characteristics of high performance teams. The characteristics are excellent communication, being goal-oriented, flexibility, and being committed.
So, what is communication? Communication means relaying thoughts or ideas to another person. Communication is broken up into three categories: verbal, written, and nonverbal. Every good relationship depends on great communication. Being able to effectively communicate with one another is an important asset on any team. Most problems in a team dynamic are due to poor communication. Most of the time these problems are because of a misunderstanding, where someone didn't communicate effectively.
Goals are important for everyone, both personally and professionally. Having a goal gives you something to reach for, to improve yourself or your life. A goal is something that a person or persons works to achieve. A goal can be tangible, which is something that they can physically touch, like building a model rocket. You can also have intangible goals, which is something you can't touch, like learning to speak Chinese. High performance teams are known for being goal-oriented. These teams are laser focused on the task at hand, and work together to achieve their collective goal.
High performance teams are known to be very flexible. They understand the steps they have to take in order to complete their tasks, and will use the most effective route to achieve their goal. This may entail changing the route used to complete the task. Leadership changes often, members of the team will change team leads depending on which member is best qualified. Team member duties can change from project to project.
High performance team members are committed to the team and completing their goals. A committed team member is loyal and dedicated to their team, job, company, and the task at hand. These teams are engaged in their tasks and are committed to obtaining their goals. At the end of the day, they want the best for their company, and team, not unlike a parent wants the best for their child.
For more on High Performance Teams, please visit: https://corporatetrainingmaterials.com/course/High_Performance_Teams_Remote_Workforce
Formatting a Team Building Plan
Like any other key initiative, team building needs a plan. Take the time to format a solid team building plan so that you know where you're going. This helps you keep your team abreast of what's happening, what they can expect, and what they need to do. Create your team building plan with input from your team, as well as your own research. Create a plan that is manageable and realistic, yet diverse and fun.
Define the Goal
The most important step is to define the goal of your team building plan. Just saying you want to "build a team" isn't enough. What needs to change or improve on your team? This will help you focus your team building efforts. Also take into account the circumstances of your team. Are you spread out over many office locations? How large is your team? What special considerations are there, such as remote employees or heavy travel schedules?
Some common goals for team building include:
Improved interpersonal communication
Improved collaboration
Higher morale
Greater camaraderie
Integration of new team members into an existing team
Motivating the team
Based on your goal or goals, choose activities that best support what you are trying to achieve. Be sure to evaluate your plan regularly in case your goals change.
In addition to an overall goal for your team building plan, it is key to define a goal for each team building activity and clearly articulate it.
Consult Team Members
Your team members are your best source of information when you plan team building activities. There is no sense in scheduling social gatherings, for example, that no one comes to! Take the time to ask your team what kind of activities they'd like to engage in and what they would like to do. Also ask them what they think could be improved about your team and how you might go about making those improvements occur. Taking time to consult your team shows that you want to create a team building plan that works for them, and that you are invested in what they care about and have to say. Check in with your team often about different activities. Also encourage your team to come to you when they have new ideas for team building activities.
Research and Create Structure
After you've consulted your team, research their suggestions. Look at what industry leaders and your colleagues are doing in terms of team building. Spend some time surfing the Internet, which is a wealth of team building ideas, as well as looking at books of team building activities and games. Figure out what types of activities are possible and practical for you to do. This may include creating a budget, contacting outside vendors and consultants, and otherwise examining the logistics of various activities. Then create a structure. Decide in what order you will do activities or what goals you will address first. Determine whether you'll have monthly, bimonthly, or more/less frequent team building activities. If possible, start putting these on a calendar. Then communicate with your team what this schedule will be like. Let them know what to expect. Having a structure in place helps make it easier to consistently implement your team building activities and plans.
Keep It Fun
Perhaps the most important thing when creating a team building plan is to keep it fun! If team building is a drudgery, your team is not likely to benefit from it. Find ways to keep even meetings and trainings infused with a sense of fun. Balance more task-oriented sessions with fun activities. Have a sense of play. Make note as you research of ideas for infusing team building with levity and fun. This will help ensure that your team gets the greatest benefit from your plan. And don't be afraid to revise your plan if you start to implement is and realize that no one's having any fun!
For more on the Team Building For Managers course from Corporate Training Materials, please visit:
https://corporatetrainingmaterials.com/course/Team_Building_For_Managers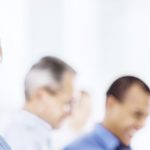 What are soft skills, anyway? Simply put, soft skills are the personal attributes that allows us to effectively relate to others. These skills enhance our personal interactions and lead to greater job performance and satisfaction. Unlike hard skills, which are the technical and knowledge skill set we bring to our work, soft skills are interpersonal and can be applied in a broad array of situations. Soft skills encompass both personality traits, such as optimism, and abilities which can be practiced, such as empathy. Like all skills, soft skills can be learned.
Definition of Soft Skills
Soft skills are personal attributes that allow us to effectively relate to others. Applying these skills helps us build stronger work relationships, work more productively, and maximize our career prospects. Often we place the focus of our career development efforts on hard skills – technology skills, knowledge, and other skills that specifically relate to our ability to get work-related tasks done. This means we neglect to develop our soft skills. However, soft skills are directly transferrable to any job, organization, or industry. As a result, they are an investment worth making.
Soft skills include:
Communication
Listening
Showing Empathy
Networking
Self-confidence
Giving and receiving feedback
Empathy and the Emotional Intelligence Quotient
Empathy is perhaps the most important soft skill we can develop for better interpersonal interactions. Empathy is the ability to identify with another person's experience. While we often think of empathy in terms only of identifying with someone's pain or negative experience, we can apply empathy in a variety of situations. Developing empathy allows us to imagine ourselves in another person's shoes, to respond to others, and even to vicariously experience others' feelings of emotions. When we demonstrate empathy, we create connections with others, which can help to build teamwork or otherwise create shared goals. Empathy also helps to forge stronger interpersonal connections between team members and colleagues, which is as important as shared goals or complementary skills when it comes to accomplishing work.
Empathy is one component of what is known as Emotional Intelligence, or EI. Emotional Intelligence is the ability to recognize and manage our feelings so that they are expressed appropriately. Exercising emotional intelligence helps to create harmonious, productive relationships.
There are four key components to Emotional Intelligence:
Self-awareness: The ability to recognize our own feelings and motivations
Self-management: The ability to appropriate express (or not express) feelings
Social awareness: Our ability to recognize the feelings and needs of others, and the norms of a given situation
Relationship management: Our ability to relate effectively to others
Taken together, these skills make up our Emotional Intelligence Quotient (EQI). The EQI is a measure of your ability to exercise soft skills such as empathy.
Professionalism
The word "professionalism" often conjures up images of a cold, distant, brusque person in a nondescript navy blue suit. In fact, many people have the sense that to be "professional" is exactly the opposite of demonstrating empathy and emotional intelligence! However, professionalism is a key soft skill, and it doesn't require you to be inauthentic, distant, or detached. Professionalism is simply the ability to conduct yourself with responsibility, integrity, accountability, and excellence. Acting with professionalism also means seeking to communicate effectively with others and finding a way to be productive.
Professionalism involves what may seem to be small acts, such:
Always reporting to work on time and returning promptly from breaks
Dressing appropriately
Being clean and neat
Speaking clearly and politely to colleagues, customers, and clients
Striving to meet high standards for one's own work
Learned vs. Inborn Traits
Because soft skills are talked about as traits of a person's personality, it may seem as though you have to born with them. While some soft skills come more easily to one person than they might to another, soft skills are not inborn. Like all skills, they can be learned. Because we all have our own preferences and ways of moving through the world, some soft skills may be more difficult to learn than others. But if we think back, there are also aspects of our hard skill set that were difficult at first, though they now seem to come quite naturally to us. We develop soft skills in the same way we develop hard skills – we practice! Spending time with people who seem to be able to effortlessly demonstrate a soft skill that you find challenging is one way to build your soft skill set. Another way is to seek opportunities to practice in which the risk of failure is low, until you feel confident in your ability. You don't have to be born a networker or an empathetic person – you can learn and build these skills throughout your career.
For more in our course "10 Soft Skills You Need", please visit:
https://corporatetrainingmaterials.com/course/10_Soft_Skills_You_Need
A team is a group of people formed to achieve a goal. Teams can be temporary, or indefinite. With individuals sharing responsibility, the group as a whole can take advantage of all of the collective talent, knowledge, and experience of each team member. Team building is an organized effort to improve team effectiveness.
The First Stage of Team Development is Forming
What makes up a good team? Well, that question is open to interpretation, but lets start with the first step in the team building process which is forming.
When a new team forms, it concerns itself with becoming oriented. It does this through testing. It tests to discover the boundaries of interpersonal and task behavior. At the same time, the members are establishing dependency relationships with leaders, fellow team members, or any standards that existed when the group formed. The behaviors of orientation, testing, and dependence become the process called Forming. Members behave independently when the team forms. While there may be good will towards fellow members, unconditional trust is not yet possible.
Strong leadership skills are essential in the Forming stage. The leader must:
• Provide an environment for introductions
• Create a climate where participants can begin to build rapport
• Present a solid first agenda so that the goals for the team are clear.
Because the members of a new team may experience uncertainty and apprehension, it's important to help members feel comfortable and that they are a part of the group. In addition, helping team members enhance their listening skills will allow them to focus more clearly on the objectives, thereby helping to maintain interest and enthusiasm for the work of the team.
https://corporatetrainingmaterials.com/course/Teamwork_And_Team_Building