business training
now browsing by tag
What is Initiative?
Initiative is something we can all use in our careers. It is what sets us apart from others and our competition. Many people are afraid to take the initiative, but if you can, you will stand out. Initiative is deep down inside all of us, but the successful ones are the ones who use it.
It is important to know what initiative is to properly utilize it. Initiative is defined as the ability to assess and initiate things independently. In other words, it is taking advantage of the opportunities in front of you. It is stepping up, and going beyond your typical duties. Take charge of situations before others do. You may not want to step out of your comfort zone, but usually you will be rewarded for doing so. It is thinking outside the box, preparing for success, capitalizing on opportunities. It is making changes to take a step forward and being persistent.
Benefits, Personal and Professional
In life, taking initiative offers many benefits. It is a positive step that anyone can take for themselves. Only you can take the initiative for yourself, so ensure you do it. Taking the initiative provides individuals with a sense of self-control both in their personal and professional lives. No one is going to offer you opportunities if you do not deserve them, so stepping up will make all the difference in your life.  In your personal life, it may benefit you by helping you feel more confident with yourself. In your professional life, it may help you get that coveted promotion. In either aspect of your life, it will promote better things.
Taking initiative promotes:
Control
Achievement
Confidence
Proactivity
Inspiration
Self-Awareness
Creativity
Fear-busting
Why People Do Not Take Initiative
Not everyone is comfortable with taking the initiative, or even knows how to do so. It is something that is developed mentally and takes strength to do. Some individuals have a bounded rationality. These individuals are unable to see past what they currently know. They cannot see the benefits of stepping up. Typically, the individual has never thought about it. Also, individuals do not take the initiative due to a lack of capability. Outside their general knowledge, some individuals do not possess the expertise to take the initiative for a more difficult task. Execution over innovation is also another popular reason that individuals do not take initiative. These individuals only focus on their own work, and do not have concern for any new tasks.  Finally, some individuals are too busy to take the initiative. There is already too much on their plate, and they physically and mentally cannot process anymore work.
Reasons for not taking the initiative:
Bounded rationality
Lack of capability
Execution over Innovation
Task overload
It is our duty to make initiative a priority in both our professional and personal lives.  To make initiative a priority, we must first understand what it is and what its benefits are. Once we understand this, we can take the leap forward. To make taking initiative a priority, we must watch for opportunities. We must be aware of our surroundings, and what can potentially be a fantastic opportunity to do so.  In your professional career, if you see that your boss needs help with something, offer it! Show that you are a go-getter.  Take the extra step when you can! People will take notice of your initiative, and you will be rewarded positively.
For more our Taking the Initiative course, please visit: https://corporatetrainingmaterials.com/course/Taking_Initiative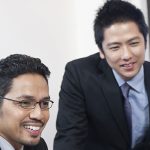 Cybersecurity Fundamentals
Before developing and implementing security measures to prevent cyberattacks, you must understand basic concepts associated with cybersecurity and what cyberattacks are. The method(s) of cybersecurity that a company uses should be tailored to fit the needs of the organization.
Cyberspace is the environment where computer transactions take place. This specifically refers to computer-to-computer activity. Although there is no "physical" space that makes up cyberspace, with the stroke of a few keys on a keyboard, one can connect with others around the world.
Examples of items included in cyberspace are:
Networks
Devices
Software
Processes
Information storage
Applications
As previously mentioned, cybersecurity is the implementation of methods to prevent attacks on a company's information systems. This is done to avoid disruption of the company's productivity. Not only does cybersecurity include controlling physical access to the system's hardware, it protects from danger that may come via network access or the injection of code.
Why is Cybersecurity Important?
Cybersecurity is crucial to a business for a myriad of reasons. The two this section will focus on are data security breaches and sabotage. Both can have dire effects on a company and/or its clients.
Data security breaches can compromise secure information such as:
Names and social security numbers
Credit card and bank details
Trade secrets
Intellectual property
Computer sabotage serves to disable a company's computers or network to impede the company's ability to conduct business.
In simple terms, a hacker is an individual or group of individuals who use their knowledge of technology to break into computer systems and networks, using a variety of tools to gain access to and utilize other people's data for devious reasons.
There are 3 main types of hackers. They are:
Grey hats: These hackers do so "for the fun of it".
Black hats: These hackers have malevolent reasons for doing so, such as stealing and/or selling data for monetary gain.
White hats: These hackers are employed by companies to hack into systems to find where the company is vulnerable, with the intention of ensuring the safety of the data from hackers with ill intentions.
For more on our Cyber Security course, please visit: https://corporatetrainingmaterials.com/course/Cyber_Security
What is Servant Leadership?
Servant leadership is a business philosophy that emphasizes the act of the leader, such as a manager or supervisor, focusing on the growth and development of their employees and ensuring their success.  In doing so, the leader succeeds when their employees do.  In a business team, servant leadership cannot only help employees achieve and grow, but it can also benefit their leaders and the company as a whole.
It is a leader's responsibility to guide their followers on the right path.  But to become a better leader, it's not enough just to take the wheel and steer – you must also be willing to serve your followers and assist them in their own journey.  A servant leader should have a desire to serve their employees, which includes taking the time to identify your employees and how they perform or being beside them as they face challenges.  Take the time to assist in their growth and help them work toward achieving their goals.  Don't be afraid to give yourself into their processes and become part of their evolvement.
As a leader, it is a common feeling to absorb the 'power' of the position and a have a sense of superiority. A servant leader does not save this power only for themselves because they learn to share it with their team of employees.  Employees under a servant leader should feel some of the servant leader's power and pull, which can make them feel more empowered in their place on the team and in their own abilities.  Sharing the power allows employees to feel like their contributions matter and that their input is valued.
Share the power by:
Delegating
Asking employee opinions
Working together on challenges or projects
Taking a census, when possible
One of the main principles of servant leadership is the act of putting other's needs ahead of your own.  As a leader, we can sometimes think in the 'ME' mentality and want to focus on our own agenda and needs.  But in servant leadership, the leader must focus on his team of employees first before focusing on themselves.  The leader should focus on what the employee needs or wants, how they can achieve this and how it will make them successful in the long run.  A leader should strive to develop relationships and even friendships with their employees and deliver feedback when possible.  They must be able to set their own ego aside and realize that without their team of employees, no one can be successful.
Once again, as a leader, we can focus on our own goals, responsibilities and even our own challenges.  But as a servant leader, the needs of the employee should come first and the main goal should be to help them succeed and grow in the company.  A good leader knows that a chain is only as strong as its weakest link, so everyone benefits when every employee is encouraged, mentored and motivated.  Sometimes this may mean you'll have to share in successes as well as failures, but every goal set and worked together is another stepping stone for the employee and helps them work toward their ultimate target.
Help employees grow by:
Encourage goals
Give feedback when possible
Listen to their questions and requests
Offer help but don't complete things for them
For more on our Servant Leadership course, please visit:
https://corporatetrainingmaterials.com/course/Servant_Leadership
Tackling Tough Topics
Some elements of training are difficult, but you'll get through them because you are a professional. You may be asked to facilitate a subject that is very sensitive, or could find yourself part way through a presentation and learn that you have struck a nerve and will need to adjust your material.
Tough Stuff to Watch Out For
Imagine that you have just been asked to provide health and safety training for your organization. You have never given this kind of training before, and in reality know little about it. However, there was a serious injury at the workplace two weeks ago that left one worker dead and another seriously injured. The difficulty is not just that someone died on the worksite, but also that you, as the in-house trainer, know all of these people very well.
What can you do to identify these difficult situations before training and be prepared for them?
Adjusting Your Material for a Sensitive Issue
Sometimes the unexpected can arise in an otherwise harmless training sessions. People can often be pre-occupied with unfinished tasks at work, family pressures, and many other things. If you are treading close to emotional issues, it is possible that you will strike a nerve with someone. In addition, sometimes we are addressing sensitive issues in training that people may react emotionally to.
The greatest tools for you in adjusting your materials come to light before your actual training takes place. If you have been able to do some pre-training survey work, or even just interviewed a supervisor, then you will uncover the issues before entering the training room, and be able to prepare yourself for what will follow.
If you do not have the luxury of pre-training interviews, then your flexibility at managing a classroom, dealing with change, offering support, and creating a safe learning environment will all contribute to the success of this training endeavor.
Dealing With Sensitive Issues in the Workshop
One way to deal with sensitive issues is to provide an attitude survey before a tough topic is discussed. This allows participants to put their thoughts and reactions on paper, and provides them with some thinking and adjusting time before the topic is discussed aloud among the group, or before other activities get underway.
Here are some tips for using an attitude survey in your training:
It does not have to be called an attitude survey. Title it as something that makes sense and fits with your training plan. The term "attitude survey" is here for you to see, but might seem intimidating for participants depending on the subject.
Participants may not want to reveal their answers to one another. Watch closely to ensure that people are not intruding on one another by forcing someone to reveal their thoughts.
The attitude survey can be a good pre- and post-training activity. Participants can use the tool to monitor their own thinking or shift in perception throughout the training process.
It may seem straightforward to offer an attitude survey, but you need to watch your language. Make sure that statements are not open to interpretation or bias, by using clear and simple language. It also helps in our program design stage to have a colleague review the questions or statements with you so that you can prepare an effective survey.
https://corporatetrainingmaterials.com/course/Train-The-Trainer
Practicing Mindfulness
Mindfulness is a natural state of being. Throughout our lives we are frequently in this state without realizing it. If you have ever heard a noise at night and went to investigate, the level of attention that you bring to that situation is a good example of being mindful. However, we frequently divide our attention and, by necessity, we will selectively ignore aspects of our environment. When watching a sporting event on television, for example, a particularly enrapt fan might tune out conversation that is occurring around him or her in order to pay closer attention to the game. If the sports fanatics in this scenario consciously thought about paying attention to the conversations around them rather than the game on television, they could. In this sense, mindfulness is a mental skill that you can develop through practice.
Attention
When practicing mindfulness, whether through meditation or in a given moment, you want to pay attention to whatever comes up. For example, when you focus on your breath, note whether you are breathing in deeply or shallowly. Is your breath cold or warm? Fast or slow? Through your mouth or nose? If you feel pain somewhere, focus on that pain, note how it comes and goes or intensifies or subsides. You may notice aspects of breathing that you never have considered before. In fact whenever we are in any environment, we only pay conscious attention to a small number of details, typically.
Acceptance
When you meditate for mindfulness, or find yourself in a mindful state, it is important to accept things as they are without judgment. At some point, you may decide to act to change things, but initially you want to accept what you experience for what it is. Most religious thought includes some form of acceptance, whether it is the Christian view of surrendering your will to all God's will to be done, or the Islamic view that you must submit to Allah. By accepting things as they are, you allow yourself to remain open to a wider range of possibilities. So, for instance, when you meditate, do not do so with a goal in mind, as if you are trying to change yourself from one state to another. This may happen anyway, but that's a side effect. Instead, think of the meditation as an opportunity to observe how things change and how they don't change with the passage of time. Mindfulness is an act of observation rather than an attempt to change something. While you may determine later that a change is in order, initially you want to take a moment to observe how things are first.
Mindfulness Meditation
The best way to practice being mindful is through a regular program of meditation. Keep in mind that not all meditations are for the purpose of making you more mindful. Transcendental meditation and mantra meditation might increase mindfulness as a side effect, but these aim at an entirely different result. Furthermore, there are numerous methods of meditating that do aim at improved mindfulness. Some techniques take some time to learn. For example, Kabat-Zinn's Mindfulness Based Stress Reduction (MBSR) approach involves taking an eight week course where you go through guided meditations. This can get expensive and time consuming. However if you are interested in a self-directed version of Kabat-Zinn's course as an additional supplement to this course, you can follow the link at the bottom of this section.
The different approaches to mindfulness meditation typically focus on the following three attributes:
Your body
Your breath
Your thoughts
Scanning
One technique that Kabat-Zinn's approach to mindfulness meditation includes is called scanning, or body scanning. Once you are used to it, you can do it without the need for a guided meditation, but one option for beginners is to record your voice talking yourself through the body scan. You start by lying down on your back in a comfortable space. Focus your attention on the toes of your left foot and noting anything you observe. You then move your focus to the sole of your left foot, your heel, and the top of your left foot. Then you move your focus up your left leg – your ankle, your calf, your knee, your thigh, and finally your left hip. At this point, you do the same with your right foot and leg all the way up to your right hip. Once you have moved your focus up both legs, focus on your mid-section – pelvis, hips, groin, and buttocks – and then move your focus up your main torso – lower back, stomach, insides. At each point focus on how this part of you feels – are your muscles tense? Do you feel any pain, aches, coldness, warmth, etc.? Move your focus up the rest of your torso – your solar plexus, chest, breasts, spine, shoulder blades and shoulders. Once your focus has reached your shoulders, move your focus down the length of your left arm – your shoulder, bicep, elbow, forearm, hand, and fingers. Then do the same to your right arm. Finally we focus on the neck and head. Focus on your jaw, your cheeks and ears, eyes, forehead, back of the head, and finally top of the head. Once you have completed the scan, you can remain in this state for as long as you choose.
https://corporatetrainingmaterials.com/course/Improving_Mindfulness
Four D Model
Appreciative inquiry opens whole new doors for us and opens our eyes to a new way of thinking. With positive thoughts and attitudes, we can discover new ways of reaching our goals. We can be free to dream new ambitions and set ourselves up for success. After a plan is made, we can design how to reach that goal and deliver the end result to us. Yes, we can accomplish all of this if we just believe that we have the skills and confidence to do it.
Discovery
Discovery is about finding what type of processes, organization and skills work for you and will help you along your way. It is also a process of learning to appreciate what has been given to us and using it to our benefit. Employees often discover some of this information by speaking with other employees and learning about what has worked for the company in the past. This can lead employees to feel more appreciative about their role in the company and what they can do to make meaningful contributions.
Examples:
Conversing with other employees about their experiences
Asking managers what methods have worked in the past
Observing your past actions that have been successful
Dream
The dream phase focuses on what would work for yourself and the company in the future. This 'dream session' can be run in a large group conference or can be done with a few peers. Either way, it should allow everyone to open up about what they want to see from the company and any ideas they may have for improvement. The idea of the 'dream' part of this model is to use positive energy to create a vision for the future, while creating goals and accomplishments that will help you, and the company, reach that point. Dream up the ideal and perfect situation.
Examples:
"Would this work in the future?"
"What do I want to see happen?"
"What would be perfect for me and the company?"
Design
The design plan is all about how you and the company plan to reach the goals and dreams that are lined out in the discovery and dream phases. This part of the model focuses on what needs to be done to reach these goals and reach the progress needed. Generally this part is carried out by a small group of members that concentrate on how to move forward, but it can be done with larger groups as well.  Anyone in this group is encouraged to remember to use positive language and encourage their coworkers to think positive in their work.
Examples:
"What do we need to do to make this happen?"
"Will things needed to be changed or altered?"
"Do we need to introduce a new element?"
Delivery
The delivery phase, sometimes called the destiny phase, is the final stage of the Four D model, and focuses on executing the plans and ideas that were thought out and developed in the previous phases. In this part of the model, employees need to take the necessary actions to progress toward change and positively obtaining their goals. A plan isn't worth the paper it is written on if it doesn't have a dynamic team behind it to carry it out.
Examples:
Implement any changes needed
Remove elements that no longer work
Assign tasks and duties as needed
https://corporatetrainingmaterials.com/course/Appreciative_Inquiry
What is MLearning?
Mobile learning, or MLearning, is defined as the delivery of learning, education or training on mobile devices, such as mobile phones, tablets, laptops or PDAs.  MLearning allows training and support to be taken anywhere, making it flexible and convenient for companies to use.  Many businesses are taking advantage of this new technology to educate employees and clients more efficiently.
MLearning Uses
MLearning is most commonly used for training and education purposes.  The majority of training or learning in the workplace occurs on the job.  However, it can be costly and time consuming to require employees to attend meetings, conferences or other training sessions away from work.  Recently, many businesses have begun to implement MLearning, which allows employees to stay in the workplace to acquire additional training or knowledge.  With MLearning, employees can gain new knowledge faster and be more up-to-date on any changes or company additions.
MLearning has also become a helpful tool in training new employees, since it allows for the company to reduce group or individual training sessions and allow the employee to learn on their own terms.  Not only does this allow the company to save on training hours, but allows the training manager to evaluate which employees are ready to begin work and which ones may need more help before starting on their own.
MLearning Environments
The MLearning environment refers to the manner in which information is available for a particular session, such as how it is organized, what information is available and how it can be accessed. The environments in MLearning are different with every use and can be customized to a particular learner's needs.  The environment should be flexible and adjustable among different devices – meaning what can be seen/accessed on a mobile phone should also be accessible on a tablet or laptop computer.  If the MLearning environment is not user-friendly or if the information is hard to read or download, the learner won't be able to gain anything from their session, which cancels the point of training at all.
Tips for MLearning environment:
Keep information organized
Ensure all information is easily accessible on all mobile devices
Always have a contact for technical support
MLearning Tools
Technology has changed the way we receive information.  Computers have replaced reference books when it comes to learning new material, and now mobile devices are changing how we access information that has already been digitized.  One of the key aspects of MLearning is using these mobile tools to access new information for education and training purposes.  These MLearning tools allow learners to access the information needed from anywhere and at any time.  Many of the devices used have become a common household need, such as mobile phones, notebook computers and even MP3 players.  With technology on the rise, employees are more than likely to own at least one mobile learning tool they can use for future MLearning.
Common MLearning tools:
Mobile phone
MP3 players
Tablets
Notebook/laptop computers
Personal Digital Assistants (PDAs)
MLearning Advantages
The prospect of MLearning has created a long list of the advantages it can bring to a company.  One of the most obvious advantages is the flexibility and convenience of using MLearning and accessing information at any time – anywhere.  But MLearning also allows the content to be customized to the learner, and can benefit different types of learners (i.e. visual learners, auditory learners, spatial learners, etc.).  Since people take their mobile devices wherever they go, MLearning allows users to make use of their spare time, or 'dead time', such as while standing in line at the bank, waiting for the bus or even in between meetings/projects.
Advantages include:
Convenience and flexibility
Customized learning
Makes good use of spare time
Tailored to different learning styles
Larger access to information
https://corporatetrainingmaterials.com/course/mLearning_Essentials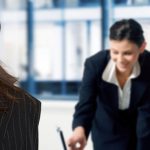 Plan Ahead for Happiness
Most of us spend more time at work than we do engaged in any other activity other than sleeping. If we consider how much of our lives we spend in our workplace, it quickly becomes clear that spending this time unhappy, unfulfilled, and just counting the days until the weekend is a waste of time and energy. Finding ways to be happier at work can not only lead to better mental health, but can improve your productivity and overall work performance. One key way to cultivate more happiness at work is to plan for it! Develop habits that get your workday off to the right start, and you'll see greater happiness throughout the day and week.
Have a Nightly Routine
Nothing gets your day off on the wrong foot like rushing around in the morning! Lost keys, skipping breakfast, discovering that the pants you wanted to wear are not back from the dry cleaner – all this can throw your morning into chaos. Taking time the night before to organize what you need for the next day can help avoid this morning rush and let you start your day centered, organized, and with everything you need. Create a nightly routine – and follow it! Choose your clothes for the next day, set up your coffee maker (especially if it has a timer and automatic brew!), pack your lunch. Take time to place the things you will need for work the next day in your briefcase or bag. You might even choose a space near the door to be your "launch pad," a space where everything you need for the day is in one place and easy to pick up. Your routine will vary depending on what you need each day, what your workday looks like, and what the needs of your family are. It might even help to make yourself a checklist until the routine truly becomes a habit.
Get at Least 8 Hours of Sleep
Sleep deprivation is bad for your mental, emotional, and physical health. It's hard to feel productive, happy, and positive when you're exhausted! Making sure that you get at least 8 hours of quality sleep per night is one step you can take to help prepare yourself to be happier and healthier, both at work and in the rest of your life. Many of us are used to running on just a few hours of sleep, or to getting sleep that isn't truly restful. There are a few steps you can take to ensure that you get the most restful sleep possible and wake up ready to face the day with a positive attitude.
Steps to Quality Sleep:
Go to bed and wake up at the same time every day – including weekends.
Have a nightly routine that prepares you for bed – shower, tooth brushing, prayer or meditation, etc.
Put away the electronic devices!
Make your bedroom a sanctuary.
Wake Up Early Enough for Some "Me" Time
Getting enough sleep is important, but waking up early enough so that you have time to transition into your day can also help foster happiness. If you usually hit the ground running and leave the house with just enough time to make it to the office on time, you are kicking your day off with anxiety. Waking up even 15 minutes earlier so that you can have some "me" time can help you ease into your day with a sense of centeredness instead of a sense of panic. Some people like to wake up very early and have an hour or more of "me" time, while others just need an extra 10 or 15 minutes to linger over a cup of coffee or tea. Figure out what works for you!
Ways to Use Your "Me" Time:
Read the newspaper or a passage from a book you are enjoying.
Pray or meditate.
Do some light stretching or yoga.
Linger over your coffee, tea, or breakfast.
Spend time stroking your pet.
It's important not to use your "me" time to get a head start on your work day by reading emails, working on projects, or checking voicemail!
Give Yourself Time to Arrive at Work Early
Commuting is often the most stressful part of the workday. Whether you drive, walk, bike, or take public transit to work, delays and traffic jams can get your day off to a stressful start. Too often we make this worse on ourselves by leaving for work at the last possible moment, meaning there's no room for error, and that we arrive at work with only moments to spare before we have to jump into our first project or meeting. All this can leave us frazzled, anxious, and short-tempered. Altering your morning commute so that you can arrive 10 to 15 minutes early for work helps you ease into your workday instead of having to throw yourself right in. And giving yourself that cushion can also give you much-needed wiggle room in your commute to account for the unexpected. When you arrive early, you have time to transition gradually into your work — check email, get a cup of coffee, check your schedule and to do list, or simply say good morning to your coworkers. This helps you meet the day in a positive frame of mind.
For more information on our "Increasing Your Happiness" course: https://corporatetrainingmaterials.com/course/Increasing_Your_Happiness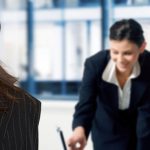 Using Proper Phone Language
Every environment we enter requires a different form of 'language'. For instance, we wouldn't enter a team meeting with the same type of language we use in the break room. The same is true for the telephone. Telephone language is different than our everyday language and can take some time to get used to its flow. But with the right tools, it can be easy to adapt in no time.
Please and Thank You
Using good etiquette is a way to show respect and consideration to those we interact with. Some of the basic essentials of proper etiquette are phrases such as "Please" and "Thank you". When asking the caller for something, such as their name or account number, always follow with "please". After the customer has given something to you or says something polite, follow with "thank you" to show your appreciation for their help. Using "Please" and "Thank you" when speaking with a customer allows the operator to remain professional while still showing courtesy and respect.
Examples:
"May I have your name, please?"
"Please hold for one moment, Mr. Smith."
"Thank you for your time today."
Do Not Use Slang
Slang is typically defined as a type of language that consists of words and phrases that are regarded as very informal and are used in everyday speech. Common examples include "Yeah", "Y'all", "I guess so", and "ain't". Slang is not appropriate to use on the telephone and should not be used, even if we know the caller. Slang language implies inconsideration and disrespect to the caller and can make them feel as though you do not want take your time to help them. It is important to always use professional and courteous language in order to convey to the caller that you are there to help and can get the job done.
Avoid Using the Term "You"
When speaking with someone on the telephone, it can be easy to get lost in speaking with the caller and letting them know what they may need to do on their end. However, it is important for the operator to avoid using the term "you" excessively. When we continuously use the term 'you', in reference to the caller, it sends the message that everything is their responsibility and that the person on the other end of the line is not there to help them. If we continuously tell them they have to complete a task before we can help them, the company not only looks unprofessional, but unwilling to do business with them.
Avoid phrases such as:
"You will need to call back tomorrow."
"You have to take your bill to the other office."
"I need you to come into the office for that."
Emphasize What You Can Do, Not What You Can't
When we are speaking with someone on the phone, for any reason, it can be hard to communicate what the caller wants or needs from the operator. Sometimes the operator is quick to tell the caller that they cannot complete a certain task or that they cannot help them at all – but this type of attitude does not build relationships. Flatly telling someone you cannot do anything for them shuts the door on negotiations and portrays a negative light on the company. Instead, emphasize what you can do for the caller. Offer 'favors' or alternate tasks you can do for them to help them get what they need. If you're genuinely not able to answer their questions or do something for them, it's alright to let them know that, but offer an alternative action for them, such as finding someone who can help.
Examples:
"I can help you with that."
"I'll be happy to transfer you to the department."
"I can take a message if you'd like."
"I don't know the answer, but let me find someone that does."
For more on our Telephone Etiquette course, please visit: https://corporatetrainingmaterials.com/course/Telephone_Etiquette