team training
now browsing by tag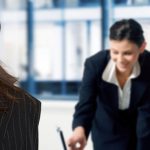 Characteristics of High Performance Teams
There are many different characteristics for high performance teams. We could list different characteristics for days! In this section, we will discuss the four main characteristics of high performance teams. The characteristics are excellent communication, being goal-oriented, flexibility, and being committed.
So, what is communication? Communication means relaying thoughts or ideas to another person. Communication is broken up into three categories: verbal, written, and nonverbal. Every good relationship depends on great communication. Being able to effectively communicate with one another is an important asset on any team. Most problems in a team dynamic are due to poor communication. Most of the time these problems are because of a misunderstanding, where someone didn't communicate effectively.
Goals are important for everyone, both personally and professionally. Having a goal gives you something to reach for, to improve yourself or your life. A goal is something that a person or persons works to achieve. A goal can be tangible, which is something that they can physically touch, like building a model rocket. You can also have intangible goals, which is something you can't touch, like learning to speak Chinese. High performance teams are known for being goal-oriented. These teams are laser focused on the task at hand, and work together to achieve their collective goal.
High performance teams are known to be very flexible. They understand the steps they have to take in order to complete their tasks, and will use the most effective route to achieve their goal. This may entail changing the route used to complete the task. Leadership changes often, members of the team will change team leads depending on which member is best qualified. Team member duties can change from project to project.
High performance team members are committed to the team and completing their goals. A committed team member is loyal and dedicated to their team, job, company, and the task at hand. These teams are engaged in their tasks and are committed to obtaining their goals. At the end of the day, they want the best for their company, and team, not unlike a parent wants the best for their child.
For more on High Performance Teams, please visit: https://corporatetrainingmaterials.com/course/High_Performance_Teams_Remote_Workforce
A team is a group of people formed to achieve a goal. Teams can be temporary, or indefinite. With individuals sharing responsibility, the group as a whole can take advantage of all of the collective talent, knowledge, and experience of each team member. Team building is an organized effort to improve team effectiveness.
The First Stage of Team Development is Forming
What makes up a good team? Well, that question is open to interpretation, but lets start with the first step in the team building process which is forming.
When a new team forms, it concerns itself with becoming oriented. It does this through testing. It tests to discover the boundaries of interpersonal and task behavior. At the same time, the members are establishing dependency relationships with leaders, fellow team members, or any standards that existed when the group formed. The behaviors of orientation, testing, and dependence become the process called Forming. Members behave independently when the team forms. While there may be good will towards fellow members, unconditional trust is not yet possible.
Strong leadership skills are essential in the Forming stage. The leader must:
• Provide an environment for introductions
• Create a climate where participants can begin to build rapport
• Present a solid first agenda so that the goals for the team are clear.
Because the members of a new team may experience uncertainty and apprehension, it's important to help members feel comfortable and that they are a part of the group. In addition, helping team members enhance their listening skills will allow them to focus more clearly on the objectives, thereby helping to maintain interest and enthusiasm for the work of the team.
https://corporatetrainingmaterials.com/course/Teamwork_And_Team_Building