performance management training
now browsing by tag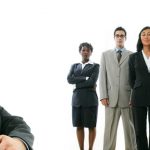 Establishing Performance Goals
Performance goals require strategic action. To be effective, these goals should not be handed down to employees. It is important to include employees in the goal setting process and encourage them to meet their individual performance goals. This will improve individual and company performance.
Strategic Planning
A strategic plan determines where employees are, where they want to be, and how they will get there. It should embrace the values of the organization and align with the following company information. The organization must create a strategic plan before creating performance goals.
Company Strategic Plan:
Vision
Mission
Philosophy
Goals
Objectives
Employee performance goals need to consider the company's strategic plan. Individual performance goals must be SMART goals that include strategies and actions for employees to take.
Example Goal: Stay informed about innovations in the industry, it can help improve productivity by 10 percent this year.
Examples of Actions:
Attend training classes
Meet with a mentor
Communicate consistently
Job Analysis
A job analysis determines what is required to do a specific job. It will help determine which skills and attributes an employee needs to complete a job successfully. A job analysis will help determine who to hire, how to train, and what compensation a job should receive. Job analyses are instrumental in determining performance. Research a position to determine the following information:
Job Analysis:
Job Requirements:
Responsibilities
Tools or systems used
Reporting requirements
Employee Requirements:
Training/Education
Skills
Aptitudes
Necessary certification
Setting Goals
Performance goals need to be SMART goals. They need to address behavior, competency, and results. Remember to involve employees in their performance goals.
Examples of Goals:
Behavior: Employees have complained about distance. Communicate with employees in person every week, rather than just sending emails.
Competency: New equipment is being installed. Perform all the training within three weeks.
Results: Sales are down. Increase sales by 5 percent this quarter.
Motivation
Performance is related to motivation. Motivation is the job of every leader. There is not a single method for motivating employees. People have different personal motives, and leaders must meet the needs of individuals.
Motivating Tips:
Lead by example: Motivate yourself before you can motivate others.
Meet with individuals: Communicate with employees directly to find out what motivates them.
Reward employees: Find motivating rewards for individuals.
Delegate: Do not micromanage employees.
Inform: Inform people about how they are making a difference in the organization.
Celebrate: Pay attention to achievements and celebrate with employees.
For more on our Performance Management course, please visit:
https://corporatetrainingmaterials.com/course/Performance_Management