developing creativity
now browsing by tag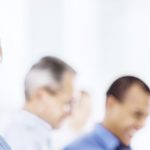 Divergent Thinking
Divergent thinking moves away from the traditional, convergent thinking, which is linear and analytical. It is looking for the right answer. Divergent thinking, on the other hand, is nonlinear and spontaneous. Rather than finding a single correct answer, the divergent thinker discovers multiple options for addressing problems. Brainstorming, predicting, and imagination activities are all examples of divergent thinking. It is possible to increase divergent thinking by implementing open-ended questions when addressing problems rather than closed questions. We will discuss open-ended questions in a later module. Moving toward divergent thinking may not be comfortable for analytical thinkers, but practice will soon help creativity develop.
Developing Creativity Courseware
Children have an innate creative ability when they are born, but for some reason adults can lose it along the way. Your participants will move out of the mundane, be more curious, engage, and explore new ideas. Recognize creativity and be ready when it happens.
With our Developing Creativity course your participants will learn how to remove barriers that block or limit their creativity. They will improve their imagination, divergent thinking, and mental flexibility. Participants will learn mind mapping, individual brainstorming, and when to recognize and look for what inspires them to be more creative.
For more on the Developing Creativity training course, please visit:
https://corporatetrainingmaterials.com/course/Developing_Creativity