faciliation skills
now browsing by tag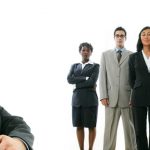 One of the best ways a facilitator can anticipate problems in a group discussion is to set ground rules. Ground rules orient participants with what is expected from them. Moreover, they set boundaries of acceptable and unacceptable behavior during the discussion. For best results, ground rules must be set in a consultative fashion, with the rules, and sometimes the consequences of violation of rules, negotiated among members of the group and agreed upon by consensus.
When setting ground rules, it is important to both verify if the rules are understood, and if they are acceptable. Make sure too that a documentation of the ground rules is available for everyone, either as a hand-out or posted in a flipchart paper for everyone to see.
Ground rules in a group meeting can relate to:
How to make the most of the meeting. For example: practice timely attendance, participate fully.
How to make a contribution to the discussion. For example: do the members raise their hands and ask the facilitator for permission to speak; use I-messages.
How members should treat other members. For example: "don't interrupt whoever is speaking, listen actively to whoever has the floor, accept that everyone has a right to their own opinion, no swearing or any aggressive behavior.
Issues relating to confidentiality. Example: all matters discussed in the group shall remain within the group. This is also the moment for the facilitator to reveal if the minutes of the meeting will remain solely for his or her reference, or will it be given to an authority in the organization.
How violations of ground rules would be addressed. Example: the use of graduated interventions from warning to expulsion from the group.
For more from our Facilitation Skills training course, please visit:
https://corporatetrainingmaterials.com/course/Facilitation_Skills