generation gaps working together
now browsing by tag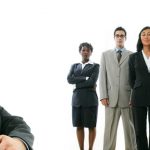 What Generations Exist in the Workplace
Today's workplace presents many challenges that are based solely on meeting goals, business objectives, and project deadlines.  Threaded throughout the normal business activities are dynamics that could present issues and conflicts if left unchecked.
Since many older workers remain on the job longer and younger workers are entering the workplace right out of college, the work environment is fragmented into various generations.  In order to understand this eclectic environment, it is necessary to understand what generations are present in today's workplace.
Because humans live on average 77 to 80 years, four potential generations may exist in the workplace today.
The four generations that could be present are the following:
Traditionalist
Baby Boomers
Generation X
Generation Y
Understanding the background, attitudes, and work styles of each generation is essential for a manager or supervisor. If they want to effectively coach and communicate then understanding these differences is paramount in creating a respectful and peaceful work environment for all employees.
This workshop will help you learn the characteristics of each of the four generations and how to deal with their uniqueness. For more on this training course, please visit:
https://corporatetrainingmaterials.com/course/Generation_Gaps