support courseware
now browsing by tag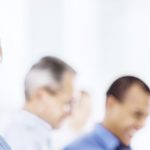 What Is Customer Service?
Customer service is a general field that involves assisting customers in a range of issues, such as purchasing, troubleshooting, installation and even disposal of products or services.  Customer service is designed to focus on the customer and how they can benefit from your product or service, so it's important to do your part in the delivery.
In many companies, customer support and customer service are often mistaken for the same thing.  While they are very similar, support and service do have some variations.  Customer service generally refers to a type of service the customer received before, during or after a sale.  This can include choosing a product/service, being the cashier and even packaging your items.  It's the service of the industry.  But customer support goes beyond just the sale of the item, but focuses more on the customer's selection, use and satisfaction of their product.  Support aspects often include help with product selection, installation and handling any problems that may come up later.  The term service is used more for employees that do something for you, such as taking a returned item.  But customer support is designed to ask why you want to return the item, ask if they can do something to fix the problem, and then accept the return if nothing else can be done.
When it comes to customer support, everyone in the company participates.  After all, customer satisfaction is up to everyone.  Within every company, there is typically some form of employee process or chain of command to follow.  Customer support often begins with a 'front line', or a set of agents a customer can reach out to for support at any time before, during, or after a sale.  A common example would be agents in a call center or agents that speak with the customer over webchats and emails.  If the agents are unavailable or unable to help, a team lead or customer lead can take over.  If leads are not available, manager or directors can step in.  No one is above providing customer support to customers that need it.
For more on our Customer Support course, please visit: https://corporatetrainingmaterials.com/course/Customer_Support