webinar courseware
now browsing by tag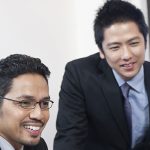 Successful Webinar Criteria
Value
People are constantly inundated with sales pitches. When it comes to hosting webinars, you must deliver value. The value that you offer needs to resonate with your customers in order for them to choose you. In order to provide value, you need to understand what motivates your customer. For example, people purchase certain items based on quality and others solely based on price, and these choices vary with each individual.
When you are presenting value to your customer, you need to understand your customers' needs and wants. Then, you will be able to identify exactly how your product or service addresses the needs and wants of your customers. When you have the answers, you must show how your products or services will be able to benefit your customers.
Knowing Your Target Audience
Knowing how to deliver value requires you to understand your target audience. It is impossible to please everyone, which is why you need to know who your customers are (your target audience). This will require you to conduct some research and gather information. Begin by identifying the age, gender, income level, education level, and location of your customers. Once you have this basic information, you must determine how they interact with the world. What do they read? How do they share information? This will allow you to tailor your webinars to your customer as well as advertise in the right locations. Again, this will take a little work on your part, but it is worth the effort.
Grab and Keep Attention
As we have already stated, it is important that you grab the attention of your audience immediately. It is just as important to keep their attention. After a strong opening, you need to keep the momentum going. Many professional presenters follow the 10-minute rule. This rule is based on the understanding that attention begins to drift after 10 minutes. This requires a simple change of course every 10 minutes, such as switching to a demonstration or slide show.
There are other ways to keep the attention of your audience:
Use slides in moderation: Slides with everything you say is just as boring talking alone.
Use animation and images: Make sure that are relevant to the webinar.
Use demonstrations: Again, make them relevant to your topic.
Limit information: Provide a basic overview, not an in-depth analysis.
Simple find the methods that work best for you, and space them out to keep your audience interested and motivated.
For more information about our Creating a Great Webinar course, please visit:
https://corporatetrainingmaterials.com/course/Creating_a_Great_Webinar